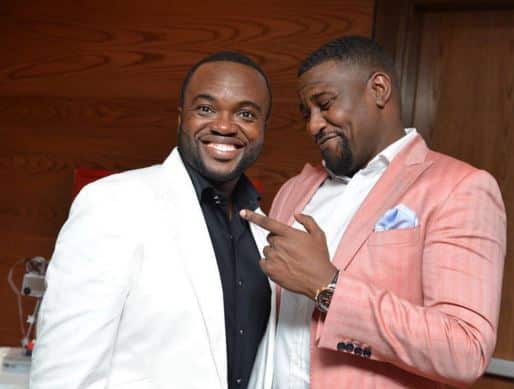 Actor, farmer cum politician John Setor Dumelo has described a colleague of his in the creative industry Fred Nuamah as a liar.
Fred Nuamah, the movie producer, director and actor has picked nomination to contest for the Parliamentary Candidate of the NDC for the Ayawaso West Wuogon seat.
Coming from the same party and industry, the interest raised eyebrows with many asking questions about why the duo could wrestle for the same seat.
READ ALSO: Dumelo is not my friend… – Fred Nuamah reacts to betrayal allegations over NDC AWW ticket
But according to Fred, he had told John of his intentions when he heard he wasn't interested in the seat again. Reacting to the incident earlier, John Dumelo said he never ditched his interest in the seat not to talk of having any discussions with Fred over his disinterest in the seat.
On Saturday March 18, 2023, Fred Nuamah reacting to Dumelo's claims on United Showbiz where John had earlier spoken indicated he cannot blame his brother for calling him a liar, insisting everything John denied was true and that he is optimistic they will resolve the matter amicably as brothers.
"I don't blame John for calling me a liar and betrayer because if I explain, you'll understand me. I did a research with my future constituents some years back when my brother decided to go to the other side, SALL. John made up his mind to go to SALL and this is an open secret so I don't want to dwell on it.
READ ALSO: NPP's Ahiagbah says Prof. Hanke would be a perfect replacement for Asiedu Nketia in the NDC
"I called my brother about two years ago and I told him I don't want our seat here to be vacant once you're leaving here. So even with brotherly advice my brother told me that, Fred, why not choose a different place because this place is very expensive. And I told him no because I live here I want to go for this seat. And then because of the love we do have for each other, some months ago, I heard some rumours that my brother is coming back so I picked a phone to call him and maybe he was busy so he wasn't answering. So I started sending messages and asked him that I've heard you're coming back so if that's the case, let me back out and he said wait, I'm waiting for a certain call so when the greenlight comes then I'll give you the go ahead.
"So he gave me about two weeks and I even travelled and when I returned and started calling him, he never answered my call. I texted him, he never responded and I never heard from him again until I picked my forms recently," he insisted.
READ ALSO: Creatives aspiring for Parliament: Entertainment pundit asks public to be measured in their expectations
By Felix Anim-Appau|Onuaonline.com