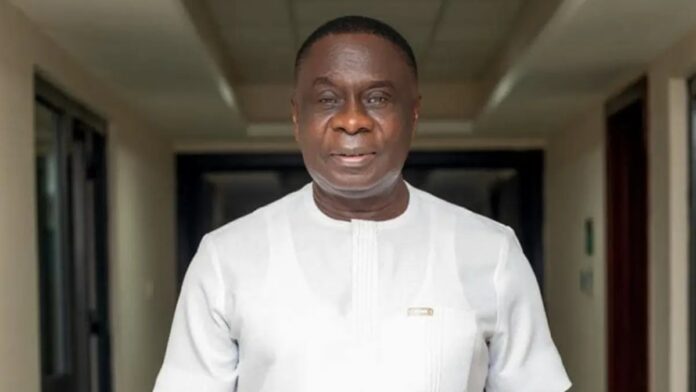 Following his re-election as Member of Parliament for Assin North, James Gyakye Quayson, has indicated, that, he is not scared of serving a jail term for the criminal element of his dual citizenship case.
His conviction he noted, is that, he has trust in Ghana's judicial system, and he is confident that he will be cleared of all charges against him.
In a response to the question, if he is not scared of ending up in the Nsawam Prison if found guilty, he said "No, why should I? I believe in the justice system. The fundamental thing about any judicial matter is that person intended to commit that crime. Did he plan it, I have not planned anything of such.
"My strongest conviction is that this is just a matter of time, when you believe you have done the right thing, you shouldn't be afraid. I trust the court will deliver a very much positive verdict, I trust my lawyers, I trust the conscience of the people," he said on Accra-based Citi TV.
He has also been explaining how he acquired his dual citizenship, and the senselessness shrouding the matter levelled against him in court, stating without mincing words, that, he is not afraid to go to jail.
"You get your dual citizenship through the Ministry of Interior, where you bring your Canadian passport and that of Ghanaian passport, and then they give you a green certificate, which is your dual citizenship. From 2009 till the time I became just solely a Ghanaian, I was travelling from Ghana to Canada, without a visa.
"The Ghanaian authorities recognise me as a dual citizen person, so how can the same person be applying for or renewing his passport, and you say I don't have any other nationality? It doesn't make sense. Unless they also don't check their own records. So I don't fear going to jail at all," he indicated.
READ ALSO: Unless political vindictiveness, Gyakye Quayson's criminal charges will not stand – Baba Jamal