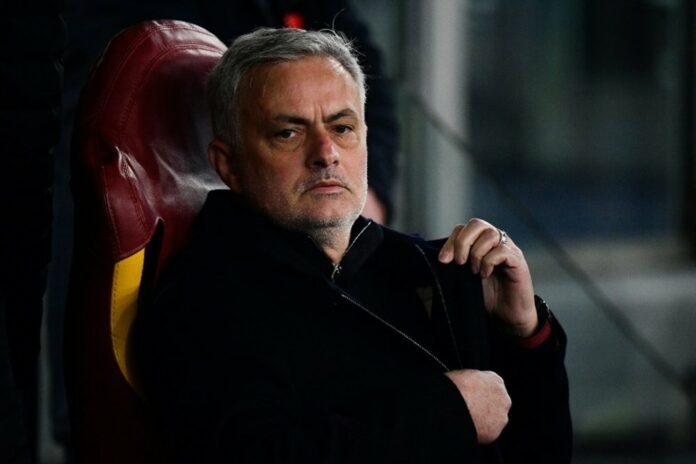 Former footballer Joe Cole, who was under Jose Mourinho's orders at Chelsea, told a very curious anecdote with the Portuguese coach.
The Portuguese wanted to buy his Ferrari from him and the Briton made it a condition that he had to tell the club to renew him.
Throughout his career, Mourinho has had countless anecdotes with players. In his first stint at Chelsea (2004-08), the Portuguese coached Joe Cole, who recounted in a column in the 'Telegraph' a very curious anecdote with the manager.
'The Special One' wanted to buy a Ferrari owned by the Briton and the player made it a condition that he had to ask the club to offer him a new contract. In the end, that did not happen and the parties did not reach an agreement.
"I invested in properties and I was lucky. Only once in my career did I buy a luxury car. It was a Ferrari Scaglietti, back in 2006. I convinced myself that that I should have one, but I wasn't feeling well. When he saw it in Chelsea's sports ground, Mourinho offered to buy it for me.
"I told him I was delighted to do so on the condition that he tell the club that "He gave me a new contract. Unfortunately, we never reached that agreement. It was the most extravagant purchase I've ever made and, strangely enough, if I still had the car now, it would have appreciated."
READ ALSO: Joe Cole begs four times Champions League winner to become Chelsea manager
READ ALSO: Todd Boehly told to appoint former Chelsea coach as new manager
On the other hand, Joe Cole discussed the bad influences on certain players, something that has led many to ruin: "Too many footballers get fleeced. I was lucky not to suffer the same fate. I fear that too many young players are being exploited because they are not surrounded by the right friends and advisors. What are the pitfalls for young footballers? Bad investment plans, unrealistic expenses, unscrupulous advisors. All of these and more, and avoiding them requires education.
"It worries me that some put the keys to their lives in the hands of people who do not look out for their interests. It hurts me because I have seen many players scammed and the people who pushed them towards those bad investments are still working now. How can that be correct? As a young player you are under all kinds of pressures. That's why, when it comes to off-sport matters, you barely have time to understand tax regimes or real estate investment portfolios," Joe Cole concluded.
Source: BeSoccer