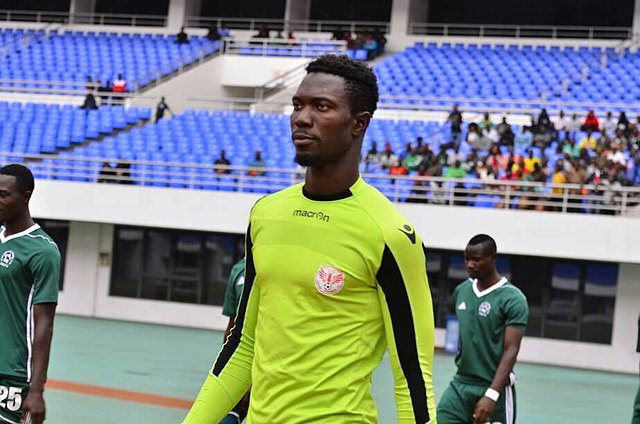 Goalkeeper Mohammed Muntari Tagoe has revealed he used to be paid GH₵200.00 ($25) per month whilst keeping the post at Medeama SC.
He revealed this in an interview with Alfred Takyi Mensah on Onua TV on Wednesday, July 20, 2022. According to Tagoe, who now plays in Ethiopia, it was the "least salary he received while playing in Ghana".
"At the time, I had a baby. It wasn't easy for me," Tagoe admitted.
Tagoe claimed he received the aforementioned sum during his first year. He joined Medeama in 2010, having previously played in the Premier League with Sporting Mirren.
Tagoe revealed that Mirren was paying him in dollars, recalling a time when each player received a brand new television and a $100 bonus for beating Asante Kotoko.
However, the 29-year-old admitted his pay increased as he became an important member of the squad.
Tagoe spent six seasons at Medeama. He won three trophies, including two FA Cups. From 2014 to 2016, he was the team's captain.
Tagoe bemoaned the low wages received by players in Ghana, blaming it for the mass exodus of players. The best players in the league leave after one season, impeding the league's progress.
Tagoe advocated for players to be paid a minimum monthly salary of GH₵1,500.00.
"I am in favour of players leaving for better pay. The majority of Ghana Premier League players do not have comfortable lives. How many players have cars to help them get around?" he quizzed.
Tagoe has been playing in Ethiopia since 2019, and the conditions, according to him, are much better. He moved from Asante Kotoko to Jimma Aba Jifar and he now plays for Hawassa FC, which he joined from Hossana.
Source: 3News.com