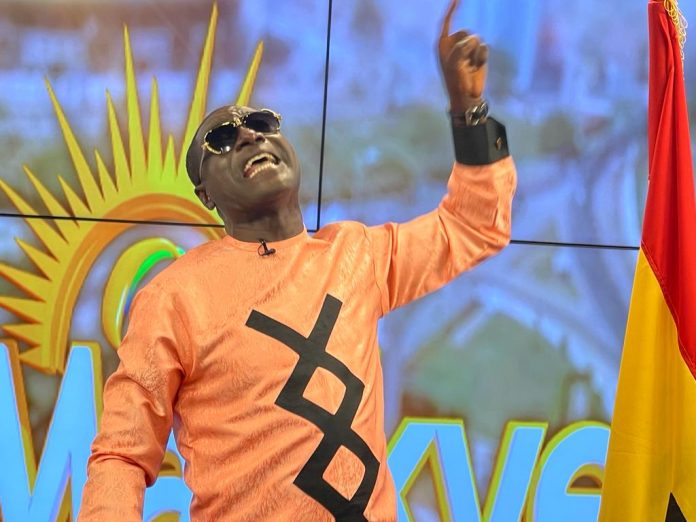 Broadcast Journalist, Blessed Godsbrain Smart, known in the media as Captain Smart, has said "I was ordained before my birth."
He says the insinuations of people about his success and energy in the media is due to their oblivion of his roots.
Speaking on his First Anniversary with Media General on his show, 'Maakye' on Wednesday, June 1, 2022, the vociferous broadcaster said his success was sourced before he was delivered.
According to him, his ability to remain relevant in the industry despite working with over five radio stations, with his current show being the number one in the country is what baffles many.
"I was ordained before my birth. Nana Apeanti, my former Programmes Director [at Multimedia] and current manager once asked if I'm using some spiritual powers [juju]. Nana, I have not taken any medicine. Dr. Prekese, they told you same today, I want you to take it off your head," he disclosed.
Before joining Media General in June 2021, he had been suspended by management of the Angel Broadcasting Network (ABN) where he previously worked.
His suspension, he reveals was to be effected on May 5, 2022 but had to be postponed because his Chief Executive Officer, Bronzy, said it was Smart's birthday and should not be marred. The letter was subsequently handed him the following day. The suspension he alleged was orchestrated by people in authority who said he was making the ruling government unpopular.
After taking offer to work with Media General in June 2021, naysayers doubted he could survive since Onua FM and TV were down the media radar.
But a year on, Onua 'Maakye', the morning show, is number one in the country with Onua FM and TV among the top slots in the country.
He advised owner of ABN, "Dr. Kwaku Oteng, you're a good man and I don't have anything against you but I was shocked you kotowed to the stupidity of politicians. Next time, be careful of politicians."
Mr. Smart noted his suspension from ABN has elevated him to where he is today with Media General, saying, "when you're ordained before your birth, success becomes your product."
Source: Felix Anim-Appau|Onuaonline.com|Ghana