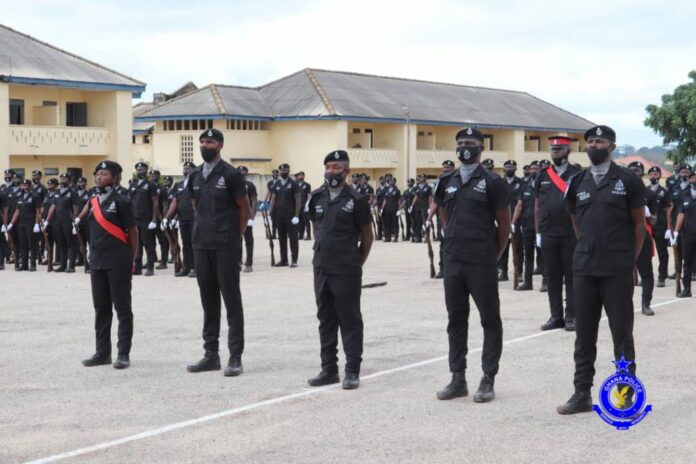 A Fellow at the Centre for Democratic Development (CDD) Dr. John Osae Kwapong has charged the Police Service to give Ghanaians the assurance that nothing untoward and unpleasant will happen in the 2024 general elections.
This comes after the honesty and transparency of the police service have been questioned following the allegations made against the Inspector General of Police (IGP) in a leaked tape.
The leaked tape captured COP Alex Mensah and a former regional Chairman of the governing New Patriotic Party (NPP) allegedly plotting to remove the Inspector General of Police, Dr. George Akuffo Dampare.
The purpose, as indicated on the tape, was to replace him with a 'party man' to help the NPP break the '8' since Dampare appears to be a hindrance to that vision of retaining the seat.
Addressing the police on TV3's current affairs show, The KeyPoints, hosted by Alfred Ocansey on Saturday, September 16, 2023, the Democratic Fellow said the content of the audio should be critically examined and Ghanaians be given the assurance of a free and fair election in 2024.
"Ultimately, I want the substance of the issue to be dealt with and then give the assurance to the Ghanaian people that nothing untoward will happen in 2024 elections with the indulgence of the Police as an institution because I think you can't overlook how serious this thing is," Dr. Osae Kwapong stated.
He also uttered that the allegation made against the IGP is serious because it goes against the country's democracy.
"The allegation is really serious because it goes against the heart of our democracy, which is; in an alleged plot to say that we want to subvert the will of the people and ensure that a particular political party retains power," he expressed.
The CDD Fellow stated further that, he expects the committee to establish how committed those involved to undertake the alleged task were and also be sanctioned appropriately for harbouring such an idea.
"I hope that at the end of the day, the parliamentary committee would be able to establish all of those who are part, how to determine, were they to undertake something like that which will really undermine the fundamental rights of Ghanaians and then if there are disciplinary actions to be taken, you ensure that you take them," he indicated.
READ ALSO: 'There is something fundamentally wrong with our democracy' – Oduro Osae
By Esther Nyantakyiwaa Akaba|Onuaonline.com