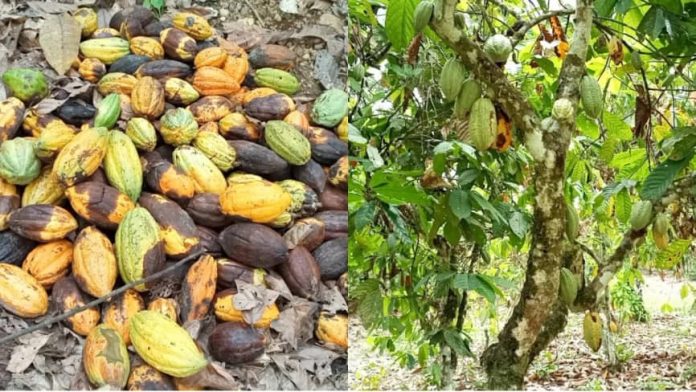 Cocoa farmers at Elubo in the Jomoro District of the Western Region are calling for the re-measurement of their farms to enable them get enough Agro-chemicals to boost their yield.
Government asked for cocoa farms in the area to be measured to provide the appropriate chemicals for the farmers to spray their farms.
But due to poor education, the farmers who thought government needed their farm sizes to levy them refused to allow their plantations to be measured.
This resulted in the supply of fewer chemicals for the farmers which will adversely affect their output this cocoa season.
Elubo is one of the leading cocoa growing areas in the Jomoro District, the leading Cocoa producing District in the country. It has more than 100,000 acres of cocoa farms, producing more than 18, 000 bags of cocoa per season.
Government in the 2019/2020 cocoa season introduced the measuring of cocoa farms in the area but most of the farmers refused to disclose their total acreage for fear of being taxed excessively. As such, only 10,000 acres of cocoa farms in the area was measured out of the over 100,000 acres. Though some agro chemicals have been supplied to them, it is woefully inadequate.
Investigations by Onuaonline.com reveals a farmer is likely to get only a teaspoonful of the chemicals if they share what has been supplied them.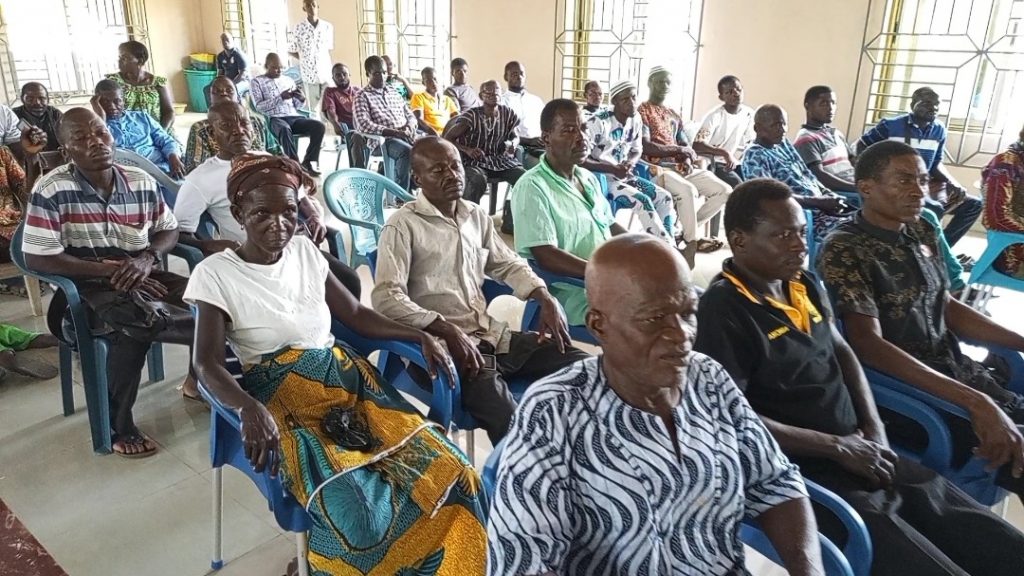 Nana Kweku Adu, 2015 National Best Cocoa Farmer stated the chemicals given them cannot cater for their farms and further expressed fears that the situation will affect his production.
"The Chemicals given us is woefully inadequate, I am now confused not knowing what to do to the rest of my farms".
Western Regional Director of the Department of co-operatives, Peter Kojo Dorgbley is appealing to government to consider increasing the chemicals distributed to farmers in the area.
"Infact I'm surprised knowing only 10,000 acres of cocoa farms were measured since I know there are over 100, 000 farmlands. But we are begging government to increase the chemicals given to farmers here".
The 2020 National Best Farmer and 2021 Africa Best Farmer, Solomon Kojo Kusi is also calling for the re-measuring of cocoa farms in the Area to enable farmers get the required chemicals.
"I knew there will be a challenge looking at how the farmers behaved towards the measuring of their farms, but we are still begging government and cocoa board officials to intervene.
By: Paa Kojo Peters|Connect FM|Onuaonline.com