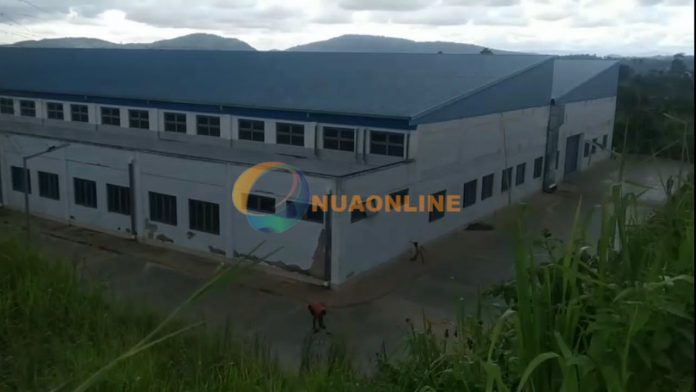 Onua TV/FM's morning show host, Blessed Godsbrain Smart has rekindled his 'loans in the bush series' with a 48-million-dollar Jute Factory at Adeiso in the Eastern Region.
The factory which sits on a 12-acre size land at the Upper West Akyem District is the largest jute factory in Africa with a monthly capacity of 600,000 sacks.
The first phase of the factory was to employ 2,000 people.
Speaking on the show Tuesday, June 28, 2022, Captain Smart noted some top executives within the government directly responsible for cocoa affairs say they have forgotten about the existence of the factory.
"When I asked a government official about the jute factory, he said he has forgotten," he noted.
This is the second jute factory after the one established by Nkrumah some decades ago sunk into obsolescence.
Currently, Ghana is spending over $215million to import sacks from foreign countries including neighbouring Ivory Coast annually.
Captain Smart in his rants alleged Ghana is still importing jute sacks because some government officials benefit from it.
According to Onuaonline sources, an Indian group called Ganges met then President John Agyekum Kufuor in July 2007.
However, after signing a Memorandum of Understanding (MoU) in November 2008, he left power in January 2009 and invited then President Mills the late to meet up with the investors. Mills bought into the idea for the factory to be established.
During the time, some 20 million seedlings of jute were imported to Ghana but died. Our sources also say some raw seeds were imported which arrived at the time President Mills had passed on.
Former President Kufuor called then sitting President Mahama who met with the Indian investors and embraced the idea.
According to the Indian company, the $215 million spent to import jute would drop to $70 million if the jute was bought in Ghana.
After touring several parts of the country, they settled on Adeiso where then DCE, Derrick Ohene Bekoe secured a 12-acre land which was paid equally by the Indian investors and the Government of Ghana.
Unfortunately, president Mahama lost the 2016 elections. When Akufo-Addo came to power, some officials in his government surveyed the factory, went to India and renewed the MoU with the Indian investors.
The agreement was to reopen the factory but the company still sits in the bush because same government officials are importing the jute sacks from India and would lose huge sums of money if the one in Ghana becomes operational.
Watch Captain Smart details the issue on Maakye Tuesday.
By Felix Anim-Appau|Onuaonline.com|Ghana