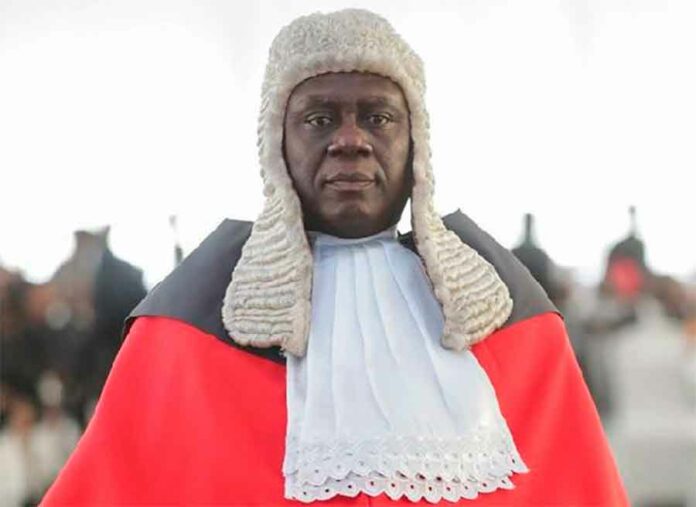 Chief Justice Kwasi Anin Yeboah is to retire from active service today, May 24, 2023 at age 70.
He was born on May 24, 1953, at Toase in the Ashanti region.
In December 2019, President Addo Dankwa Akufo-Addo nominated Justice Anin-Yeboah as the Chief Justice of Ghana.
After serving for almost four years, he is set to retire today because he has turned 70.
READ ALSO: Justices Yao Gaewu, Kingsley Koomson approved by Parliament as Supreme Court judges
He is expected to be replaced by Justice Gertrude Araba Esabaa Torkornoo who is a Justice of the Supreme Court.
Justice Esabaa Torkornoo is expected to be vetted and subsequently approved by Parliament to become the next Chief Justice.
She was nominated by President Akufo-Addo to replace Justice Anin Yeboah.
The nomination by the President is in accordance with Article 144(1) of the 1992 Constitution.
READ ALSO: Akufo-Addo nominates Gertrude Torkornoo as next Chief Justice