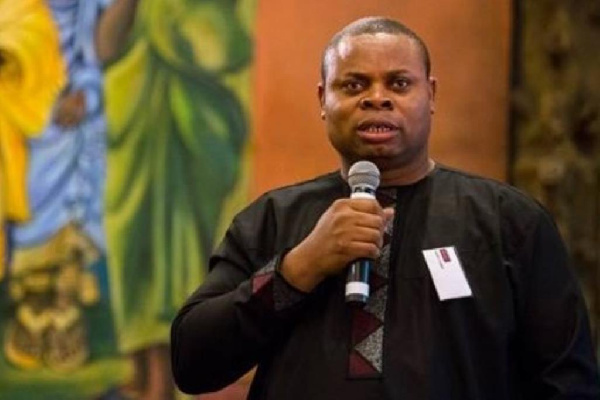 Franklin Cudjoe believes the Minority in Parliament could have devised a better alternative to express their rejection of the nominees that got approved Friday than insisting on a secret ballot.
The President of IMANI Centre for Policy and Education says rather than giving room for the party and caucus as a whole to be betrayed by some members, an outright boycott of the voting would have sustained their stance.
READ ALSO:'Don't be intimidated by the talks, we politicians brag more than we act' – Joe Wise
Like John Dramani Mahama, a flagbearer hopeful of the party, Franklin Cudjoe says "my immediate reaction is that I was sorely disappointed. I really did not expect this to happen. Maybe, the strategy too should have been different. Maybe the NDC caucus should have just decided that they will boycott the entire votes. Maybe that would have made a better statement than allowing some of them to go and vote and then vote secretly and then getting them approved. It is unfortunate."
With bribery allegations being speculated as part of the reasons influencing the voting outcome, Franklin Cudjoe believes the only way to curb corruption is to tackle it fundamentally rather than looking at it from a minority-majority perspective.
He has been telling Captain Smart on Maakye Monday, March 27, 2023, that the canker would still persist irrespective of who comes to power if it is not tackled from the roots.
READ ALSO: Ghana drops 12 positions on 2023 World Happiness Report
"If we don't resolve the issues surrounding procurement properly, the issues surrounding the way we decide on projects and all of that, if those things don't change, no matter who comes to power, corruption will still continue so it's not a question about blasting the Minority or Majority at all," he indicated.
Both the Minority and Majority each had 136 members in Parliament after two members of the latter's caucus were absent with one from the former being bared from carrying out parliamentary duties on an issue bordering dual nationality.
Some six ministerial nominations were all approved despite the Minority assuring the public of objecting to the nominations as a means to ask the president to cut down on the size of government.
A deep rooted source close to OnuaOnline has indicated the NDC are going to investigate what might have caused the betrayal in the next 30 days.
READ ALSO: Council of State a useless institution – Prof. Gyampo
By Felix Anim-Appau|Onuaonline.com