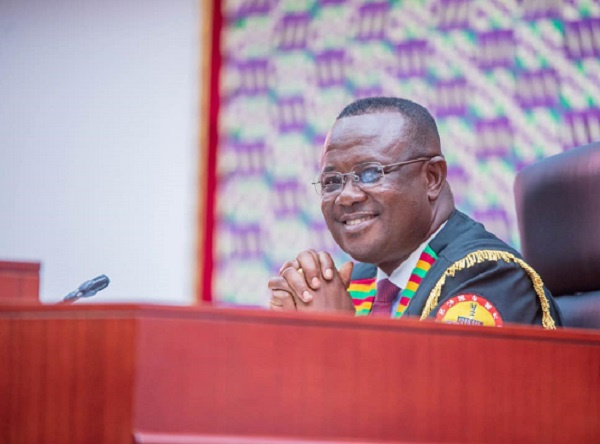 First Deputy Speaker of Parliament, Joseph Osei Owusu, a.k.a. Joe Wise, has asked Ghanaians to attach a pinch of salt with utterances of politicians.
According to him, people should not take them too serious because "In politics, the talking is usually more than our actions so you shouldn't be intimidated by what we say."
Commenting on the outcome of Friday's ministerial approval in Parliament, the Member of Parliament for Bekwai said people should factor the legal backing of the utterances of politicians before attaching some credibility to it.
Regarding the ministerial approval, he said Ghanaians should have questioned the Minority the number of eligible voters on the issue and the those on their side.
To him, the Minority were only bragging around whilst they were aware they didn't have the numbers to make those emphatic claims of objecting the nominees when the approval was put to vote.
READ ALSO: 2024 election is Ghana's second independence – Mahama
Making an Akan statement in Twi to buttress his assertion, Joe Wise said "many of us use our mouths to clear thorns, so we are not hurt by them" meaning they speak without actions and subsequently don't feel the heat embedded in the actual work.
He was speaking with Captain Smart on Maakye Monday, March 27, 2023, on Onua TV/FM.
The approval of the six nominated ministers in Parliament Friday has raised a lot of issues within the Minority after assuring the state to kick against their affirmation.
The Minority, together with the NDC, promised to object to the nominations as a means to register their displeasure with the President's adamance in cutting the bloated government to size.
READ ALSO: Justices Yao Gaewu, Kingsley Koomson approved by Parliament as Supreme Court judges
They said they were going to capitalise on the nomination to get the President listen to them, a call many Ghanaians and Civil Society Organisations applauded.
However, the turn of events after the polls Friday, March 24, 2023, was different from what was envisaged by many who thought the Minority would stay through to their words.
An average of 30 MPs from the Minority caucus crossed the floor to get all the nominees affirmed, sparking series of speculations afterwards.
Former President of the Republic and flagbearer hopeful of the NDC, John Dramani Mahama says he is disappointed that some of the MPs casted their ballot on personal and parochial interest instead prioritising the interest of the state.
To Kweku Ricketts-Hagan of Cape Coast South, people voted out of greed, affiliations and sabotage.
READ ALSO: Government slammed for decision to ban importation of second-hand vehicles
North Tongu's Samuel Okudzeto Ablakwa likened the outcome not just to treachery, but the worst form of it.
By Felix Anim-Appau|Onuaonline.com