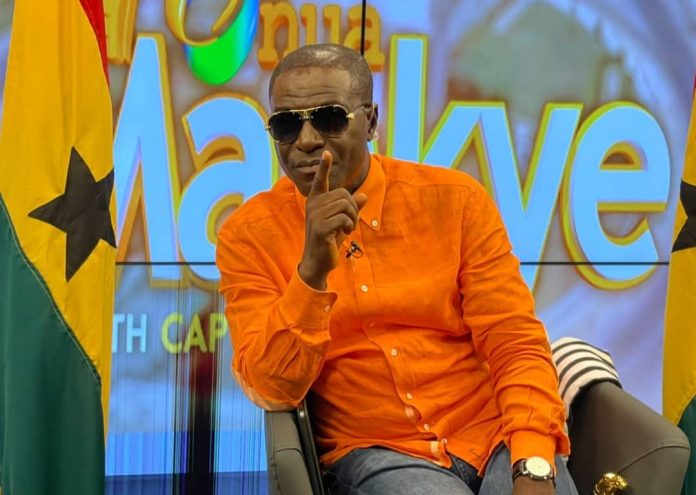 Captain Smart has stated the New Patriotic Party would fall 90 per cent at opposition if elections were held by close of month, July 2022.
He says the probability of the NPP going to opposition is currently 89 per cent looking at the abysmal performance of the government so far.
He says until the NPP do 'something magical' before December 2024, nothing under the sun can break the eight for the elephant fraternity.
He was speaking on the NPP National Delegates Conference that elected new executives for the party Monday, July 18, 2024.
Mr Smart says the opposition National Democratic Congress is likely to amass a 29.7% votes in the Ashanti Region, which is a doom for the NPP with the region being their 'world bank'.
Whenever the NDC acquires 27% of votes in the Ashanti Region, it means the election is being pushed for a run off according to Mr. Smart whilst anything above 27% becomes a lose for the party.
Mr. Smart says the delegates know they can't use the old faces to break the eight, the reason they've changed the faces of the executives.
Meanwhile, senior Political Science lecturer at the Kwame Nkrumah University of Science and Technology, Dr Samuel Adu Gyamfi has described the election of the NPP as an internal referendum which sought to reject the leadership of President Akufo-Addo.
"Critically they've shown that they need a change and I'm thinking the change means that if today they're going to do a referendum on their own president as to whether he should continue or discontinue for another person to come, it would go against the sitting president."
"The democracy we are practicing is bequeathing to us people who want to see a developmental democracy. And so if a government comes to power and that government is not performing, we expect that if elections and politics is science, the people will vote against that government. And for that matter the people within the party, card bearing members would equally be disgusted by the performance of the party."
Dr Adu Gyamfi noted the development is an indication that even though they can't wash their dirty linen in public, they're utterly disgusted with the turn of events in the country.
"Even though they'll not come out to wash their dirty linen, if they do internal referendum, they will vote agaisnt the president and the Vice president," he noted
By Felix Anim-Appau|Onuaonline.com|Ghana