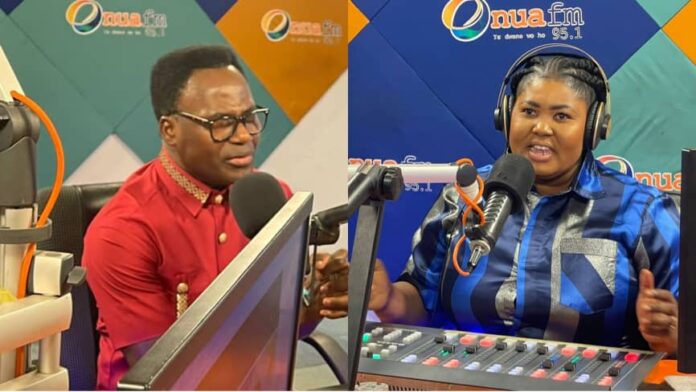 Has the church failed the nation? This was the question posed by host, Yaa Titi Okrah, to Apostle Francis Amoako-Attah, to relaunch Onua FM/TV's current affairs show, 'Pae Mu Ka' on Monday, August 14, 2023.
'Pae Mu Ka' is a current affairs show which focuses mostly on politics and bread and butter issues. The original show, which was hosted by same Yaa Titi Okrah at 8pm on Onua FM on Mondays and Wednesdays has been repackaged with a whole new blend and spice.
To serve Onua FM and TV fans with much more content in the afternoon belt, the show would be airborne from Monday to Friday at 2pm.
READ ALSO: NDC's Brogya Genfi urges Ofori-Atta to scrap 10% tax on sports betting, lottery winnings
The 'Ka bi' (say some) segment would still be served viewers and listerners after the host, also known as Iron Lady, has extensively addressed a topic of interest.
Yaa Titi, who is co-host of Maakye, has under her sleeves significant experience to help drive the show.
Apostle Amoako-Attah's message apportioned the blame for the failure of the state on both the church and the state itself. He indicated that the state has a role to play in redeeming its lost glory since it has been independent since 1957.
Political figures from both the NPP and NDC were called for their goodwill messages, including diplomatic consultant, Farouk Al-Wahab.
READ ALSO: Yaa Titi fires Adomako Kissi for attempt to whip Bagbin in line on LGBTQ+ utterances