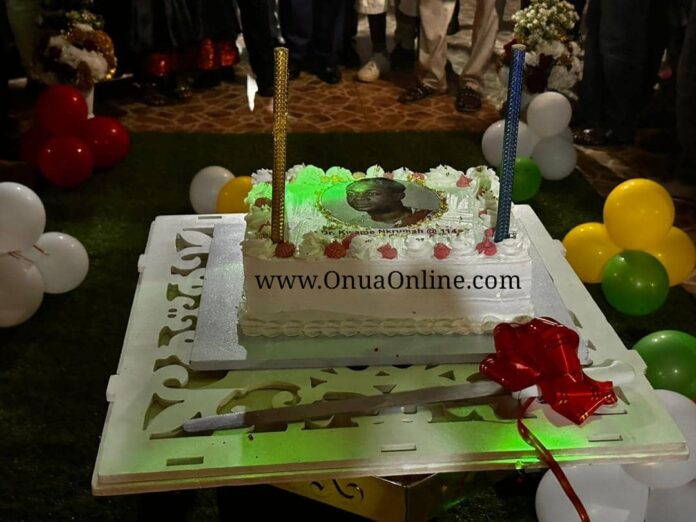 Tales have been told of Ghana's first Prime Minister (PM) and President never celebrating his birthday.
Osagyefo Dr. Kwame Nkrumah became Ghana's PM and subsequently the President after leading Ghana's course for independence on March 6, 1957.
The man known by many as the founder of Pan Africanism and described as the 'African Man of the Century' died on April 27, 1972.
To some Nkrumaists who hold the 'Nkrumah never dies' assertion, Osagyefo is a hundred and fourteen (114) years today, Thursday, September 21, 2023.
In his honour, the Onua Maakye team joined the Ngolomah-Nyanibah family, the Member of Parliament for Ellembelle, Emmanuel Armah Kofi Buah, CEO and Founder of Golden Empire Legacy Limited who is NDC parliamentary candidate for Amenfi Central, Joana Gyan Cudjoe, and the entire residents of Nkroful to celebrate him.
They commenced the event with the lighting of torch fires from the Nkrumah Museum at Nkroful, through some parts of the principal streets of the town and finished at Osagyefo's family house.
With cheer songs hailing Nkrumah taking centre stage during the procession, Osibisa's 'we are going' was not left out in the patriotically charged march.
The procession which was joined by the young and old, both male and female, rich and poor devoid of status, was climaxed at the family house where participants went round a podium in front of the family house with a portrait of him.
The ritual continued till it was about five minutes to midnight when they stopped to initiate preparations for a cake cutting ceremony.
A birthday cake was cut in honour of Ghana's first President few minutes after midnight, Thursday, September 21, 2023.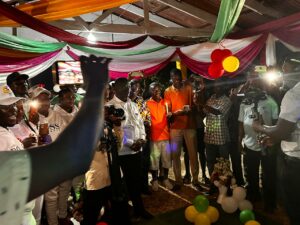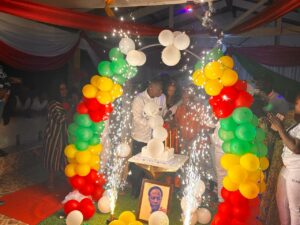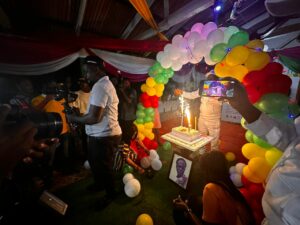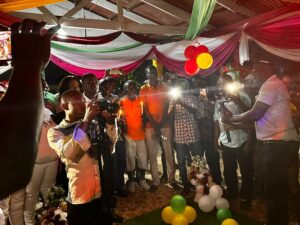 READ ALSO: From Eric's Diary: New gate fees for Nkrumah Mausoleum – Mark Okraku Mantey's take