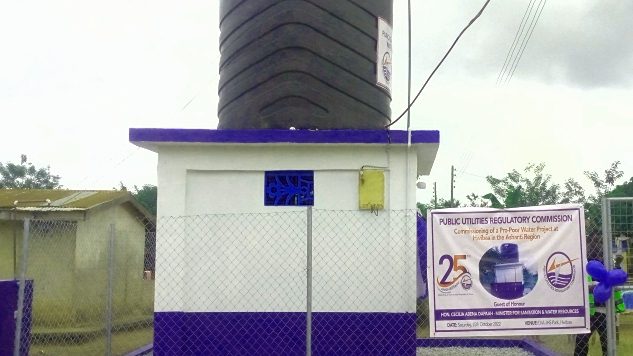 Access to clean drinking water was a luxury for residents of Hwibaa community in the Ahafo Ano South-West District of the Ashanti Region.
On Saturday, October 15, 2022, the Hwibaa community which has been without clean drinking water for decades was provided with four mechanized boreholes by the Public Utility Regulatory Commission (PURC) as part of its 25th anniversary celebration.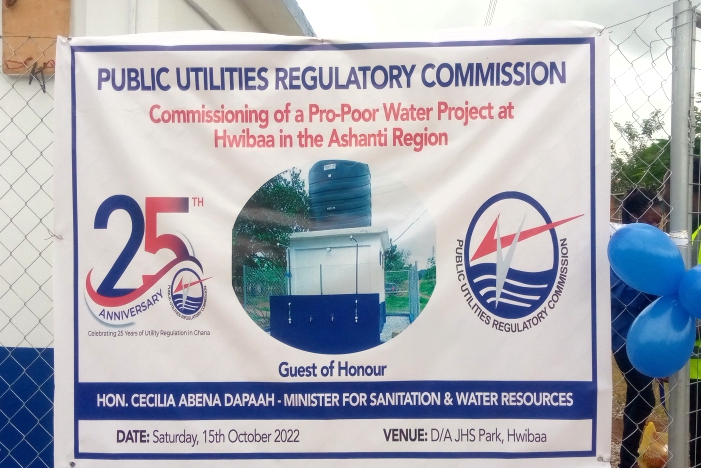 Some residents of the community shared their plight prior to the provision of the water facilities by the PURC with OnuaOnline.
A farmer in the community, Yaw Acheampong said, "we have been without good drinking water for decades now. We didn't have clean water for cooking and even when you return from the farm, you sometimes have to go back to the bush to bath. It was difficult getting water in this community. These water facilities are a relief to us now and we will take proper care of them."
Also, a food vendor in the community, Zenabu Amadu narrated her ordeal.
"We used to go to Buasi to get water. One had to join long queues there before one can get water. I sell food and because of the difficulty in getting clean water, I sometimes don't cook food to sell. We are very happy to have clean water in our community now and we are grateful to the philanthropists. We urge those who will be put in charge to take very good care of the facilities," she expressed gratitude.
According to the Executive Secretary of the PURC, Dr. Ismael Ackah, the pro-poor water projects by the PURC has been targeted for communities who lack clean drinking water.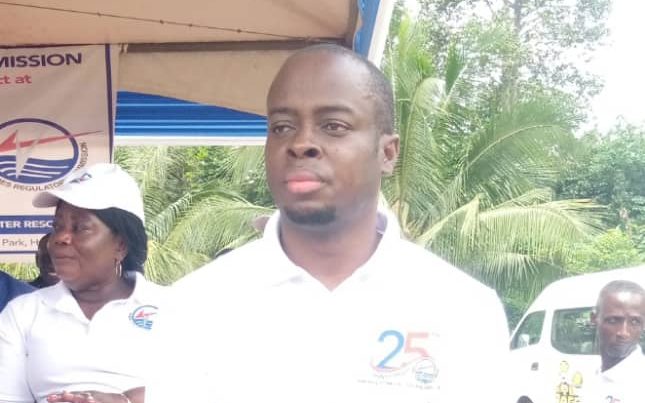 He added that the PURC has supported communities over the years with 305 water facilities and hopes to provide additional 120 of such facilities by the end of 2023.
"The PURC Act 2010 as amended has given the PURC the mandate to generate funds. These funds are used in the provision of social amenities especially water projects to communities without such amenities. We realized that access to clean water was a major problem for residents of Hwibaa so we decided to come to their aid as part of our social cooperate responsibility as we celebrate our 25th anniversary. We have provided the community with four mechanized boreholes, 14 pipes in all with 10,000 litres of water storage facilities each," he said.
He disclosed that PURC has chalked many success in the past years and sees the commission to be one of the best utility regulatory commissions in Africa in the next 25years.
"We have done a lot in the last 25 years as a commission. We have gotten closer to our costumers and the utilities. We are making sure that the cost of utility is favorable to our customers and making sure the systems are more conducive to the costumer and the business environment. We have 10 regional offices now and we are looking forward to establish six offices in the new regions and community services committees in densely populated communities.We are mentoring some countries now and in the next 25 years we want to be the best utility regulatory commission in Africa and beyond," he optimistically stated.
He further called on residents of the beneficiary communities to practice the act of maintenance culture so that the intended purposes for the facilities can be achieved.
Delivering his key note address, the Deputy Minister of Sanitation and Water Resources, Chinnia Amidu Issahaku, said government is committed to alleviating poverty and encouraged other institutions to imitate the kind gesture of the PURC.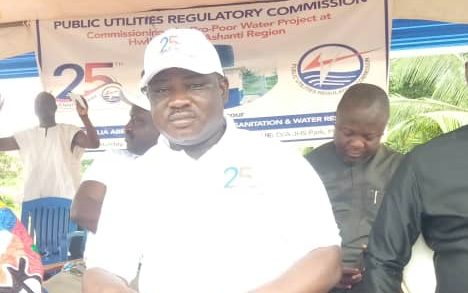 "H.E Nana Addo Danquah Akufu remains committed to ensuring that Ghana lives up to it global partnership responsibility to address poverty and other deprivations, to improve health and eduction, preserve our oceans and forests. The government cannot attain goal on its own. I hereby appeal to state and private institutions, donors and development partners to complement government's efforts by emulating this worthy course spearheaded by the PURC," he appealed.
He reiterated the protection of the environment and water bodies is a collective responsibility and called on traditional leaders and the citizenry to join hands with government in achieving this feat.
"It is our responsibility to protect our water bodies from illegal mining activities and farming along our water banks. I want to take this opportunity to appeal to our chiefs and the entire community that the protection of our water bodies is a collective responsibility. We all know the consequences and future generations will curse us if we don't sit up resolve water pollution in Ghana," he bemoaned.
The public utility regulatory commission is an independent body established under the public utilities regulatory commission Act 1997 (Act 538) to regulate and oversee the provision of utility services in Ghana.
By Issah Zakariah|AkomaFM|Onuaonline.com