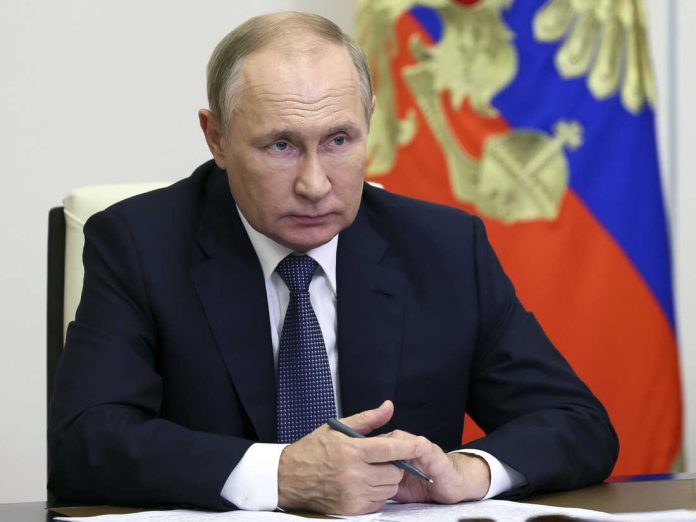 The Russian Embassy in Ghana has denied involvement in the alleged pro-Russia Wagner mercenary group who got arrested at Diabene, a suburb of Takoradi in the Western region.
Three (3) young men identified as Evans, 25, Michael Asiedu, 23, and Ernest Asiedu, 26, were apprehended at a public durbar at Diabene, a community in the Sekondi-Takoradi Metropolis, after they displayed flags of the Wagner group and Russia.
The three had mobilised about 20 youth to launch a military group on the Diabene community park with an alleged sponsor from Australia. But they were apprehended upon a tip-off to the police.
The Assemblywoman of Fijai, Ramatu Ibrahim, had told the media that: "The police said after arrest and interrogation, the boys said they were doing a freedom demonstration, they said they were training on how to wage war against the government, so I asked how? They were hoisting different flags of different countries, and playing the national anthem.
"Their influential leader is abroad, and the leader in Ghana is 25 years old, after the police explained things to them, they realised that they didn't know what they were in for. I learnt they were promised some money if their planned action becomes successful," she disclosed.
In a statement on the Embassy's official X page, formerly Twitter, it said they know nothing about the development.
"It must be emphasized that the Embassy of the Russian Federation in the Republic of Ghana, as well as the other government agencies, have no connections to the abovementioned unauthorized gathering," the embassy said.
"Moreover, upon receipt in August of information about a public action being plotted, the Embassy immediately appealed to Ghana Police and warned about the possible organization of the rally with the use of the national symbols of the Russian Federation.
"It should be noted that the Embassy was not involved neither in spreading of Russian flags, shirts, placards, etc. among the protestors nor in establishing any contacts with the possible sponsors of this unrest, including those ones from abroad."
The Embassy expressed optimism in the security agencies unravelling the perpetrators behind the act.
"The Embassy is confident that the Ghanaian law enforcement bodies will take the necessary measures to identify all those involved in this incident, and the court will take appropriate decisions to bring them to justice," the statement added.
ATTENTION❗️❗️❗️ pic.twitter.com/HbMmA5YZc6

— Russian Embassy in Ghana (@RusEmbGhanaEng) September 20, 2023
READ ALSO: Russian Embassy accuses Akufo-Addo for taking bribes from IMF to turn against Russia