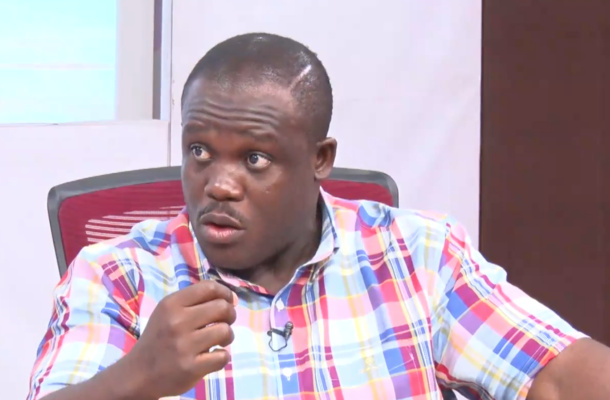 Deputy Ranking Member of Parliament's Communication Committee Samuel Nartey George is asking Ursula Owusu-Ekuful why she is waiting till Sunday before announcing an extension for the SIM card re-registration.
Mr. George says the Minister of Communication and Digitalisation's comment in Kumasi insisting on the July 31 deadline for the SIM re-registration was a mere talk which would not hold.
He says accessibility to the primary document for the exercise – issuance of the Ghana card – and the registration itself, are both engulfed with challenges which must be considered before arbitrary deadline decisions are taken.
"It appears as if the Minister is relishing the suffering of Ghanaians. Why wait till Sunday if you're going to give an extension, because the minister, what she said in Kumasi that there will be no extension, it is not true. She will extend it," he confidently stated whilst speaking on TV3's KeyPoints with Alfred Ocansey.
His further concerns with the registration deadline aside from the policy incoherence was rolling back the success Ghana has chalked so far in her digitalisation agenda when the primary access of digitalisation – possessing a SIM card – is going to be taken from Ghanaians.
"The minister was quick to point out Ghana's growing international recognition for our digital inclusion. Ghana has an internet penetration rate of 53%. One of the best on the African continent. How are people getting digital access? SIM cards. If you do that you're rolling back the success we've made," he bemoaned Saturday, July 30, 2022.
Ursula Owusu-Ekuful the Communication and Digitalisation Minister has said the deadline for the SIM re-registration will not be extended after the initial postponement from March 31 to July 31.
Addressing a forum in Kumasi Friday July 22, 2022, she appealed to all persons who are yet to re-register their cards to do so before the deadline.
She also spoke on the arrangement being made for Diplomats and diasporans to get their SIMs registered.
"More time will be required to update the SIM Registration App for the registration of diplomats, while a Self-Service SIM Registration App is also being developed to facilitate registration of SIM cards for Ghanaians resident abroad," she indicated.
The Communications Minister in an address Tuesday, March 22, 2022 said the Registration App will be operational by mid-April.
The Ablekuma West lawmaker is expected to address the media tomorrow, Sunday, July 31, 2022, the day for the deadline for the SIM re-registration.
By Felix Anim-Appau|Onuaonline.com