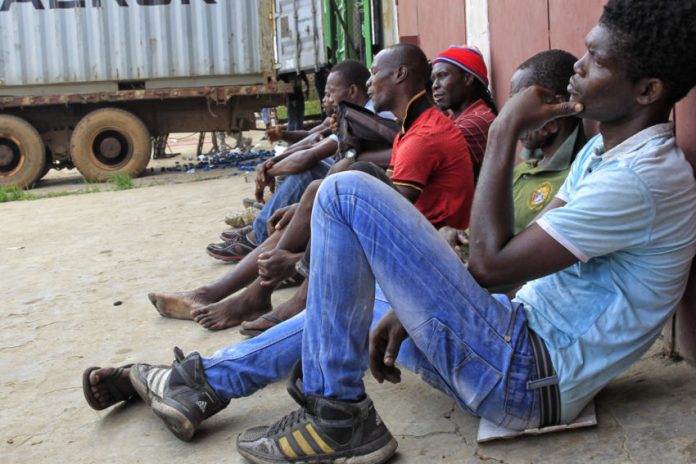 An expert in security says he sometimes questions himself if he is scamming the students in his class.
The intermittent question he posses to himself, he says is as a result of lack of jobs in the country.
According to Dr. Nii Okai, he knows job opportunities in the country is on the low and he wonders how the many students in his class would secure employment after school.
His comments come on the back of the disturbances that distinguished the Day One of the Arise Ghana two-day demo in Accra on Tuesday, June 28.
Speaking on Onua TV/FM's Maakye on Thursday, June 30, 2022, Dr. Okai said the unemployment problem in the country is a serious issue which must be tackled urgently.
"Sometimes I ask myself if I'm scamming my students because I know after school there are no jobs. We have to start looking at real solutions to this because this a trigger, it's a youth bulge," he told Captain Smart, host of Maakye on Thursday, June 30, 2022.
The former Head of International Institutions and E-learning at the Kofi Annan International Peacekeeping and Training Centre expressed worry over "the kids in Junior High School, even if 30% of them get to university, what jobs are they going to do after graduation?"
He has therefore tasked leadership to address the unemployment menace to subdue the pressure on the youth.
Scenes of violence acts were recorded on Tuesday during the demonstration when the police and protestors crashed on the route the latter insisted on using.
The police, in retaliation to stone pelting by the demonstrators fired teargas where 19 persons were arrested in the process.
The police said they were going to arrest leadership of the group that organised the demonstrations.
The action, according to the law-enforcement agency, is in line with provisions of Section 3 of the Public Order Act, Act 491.
By Felix Anim-Appau|Onuaonline.com|Ghana