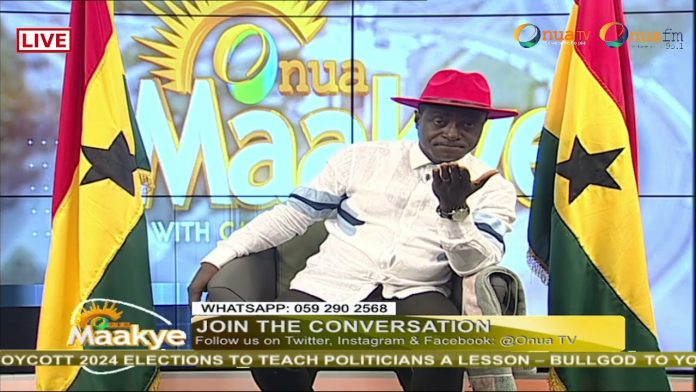 A possible attack on Ghana's presidential convoy would have been one of the ramifications for the deactivation of unregistered subscribers on Sunday, July 31, 2022, according to Blessed Godsbrain Smart.
The broadcaster says these and many other challenges would have surfaced if the over 15 million subscribers had been blacked out for not registering their SIM cards again for no fault of theirs.
Ranting on Onua TV/FM's 'Maakye' Monday, August 1, 2022, Captain Smart disclosed about 60% of the Walkie Talkie (GoTa) used by security operatives in Ghana are recharged with airtime because they're not interconnected.
"If that deactivation had been implemented, the Presidential convoy would have been attacked. The GoTa the security people in this country use are loaded with airtime. So how would they have communicated to protect the first and second families?
"I can authoritatively tell you 60% of the GoTa in Ghana are not interconnected. How do you expect the security people to communicate within themselves to provide security for the top officials in the country," he ranted.
He added that, the deactivation would have created unemployment. He explained many unemployed graduates who have indulged in personal commerce would have lost their jobs if the cards had been deactivated.
"A young man has graduated. You haven't given him job. He is doing delivery. He has a motorbike and people call him to take goods to deliver to make a living. He doesn't have Ghana card and you block his SIM card. You have rendered him unemployed. What would you expect him to do? He would resort to stealing," he ranted.
He also said the SIM blockade would have caused a lot of chaos in banking halls after people have been denied access to monies remitted to them.
Let alone, he expressed shock over how government wants to deactivate the SIM cards and expects to make money out of e-levy.
Watch him elaborate his analysis in the video below:
By Felix Anim-Appau|Onuaonline.com