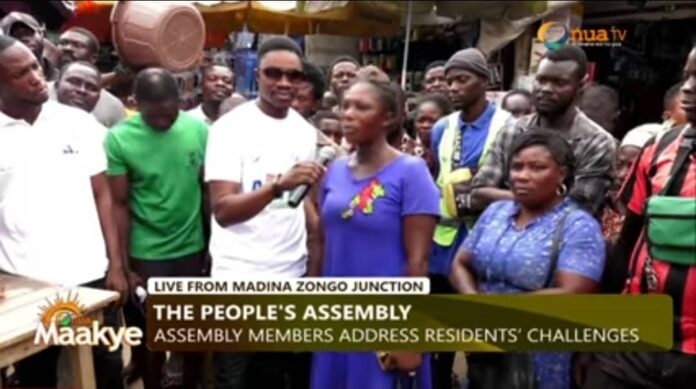 A resident of Ashaley Botwe utilised the few minutes she had at the Onua People's Assembly at Madina Zongo Junction on Friday, June 16, 2023, prudently by killing three birds with a stone.
The woman who said she stays in the same area with their Member of Parliament noted their road is nothing to write home about and wants authorities to get it fixed for them.
Before concluding her concerns on how commercial sex workers (ashawo) have caused an increase in the prices of plywood, she lamented about the deplorable state of the Madina market which does not see any renovation despite the tolls paid to authorities on a daily basis.
She explained how the commercial sex workers have caused the prices of plywood to go up in the video below:
READ ALSO: [VIDEO] Madina: Woman shares how thieves have been robbing people with 'juju' at Zongo Junction