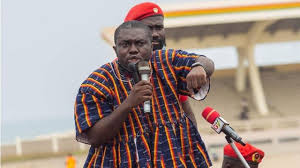 Leadership of pro political activist group, FixTheCountry, have rescinded their intention to permanently dismiss its chief convenor.
This follows an apology from the group to Ghanaians over a letter to the police indicating an intention to embark on a scheduled demonstration with arms.
Following widespread criticisms against their move, the conveners said in a statement on Thursday June 2 that "we intend to repair and rebuild trust by first holding ourselves accountable to the highest democratic principles.
"Importantly, this include listening and taking seriously criticisms."
The statement added "We unreservedly apologize to the public especially our supporters."
Onuaonline.com had learnt the group intended to permanently suspend Oliver Barker-Vormawor for drafting that letter which contravenes the modus operandi of the movement.
The intention, according to our sources was to permanently expunge the Harvard trained lawyer from the group by close of day Thursday.
A lead member of the group, Okatakyie Afrifa-Mensah had earlier described the situation as a "misstep and no amount of justification can right it" and assured that whoever authored the letter to the Police informing the authorities about the planned armed demonstration would be sanctioned.
Captain Smart had also asked the IGP to arrest whoever was behind that letter after dissociating himself.
But after releasing an apology to Ghanaians following the backlash on the said letter to the police service, the leadership say it won't carry on with its decision again.
Speaking to Onuaonline.com Thursday, Mr. Afrifa-Mensah said "ɛfiɛ akyi nni abofono" (there is no nausea after vomiting) as the Akans say so if our brother, who is our leader has seen the need to apologise for the mishap, we also rescind our intention to get him dismissed from the group."
He adds that the leadership's decision is not borne out of any backlash from a section of the public for 'betraying' their own in time of a difficulty.
But rather, "FixTheCountry as a movement has a clear cut direction which needed to be respected, and the intention to get Oliver dismissed was to send a signal to our members to respect and uphold the tenets of the group at all times.
"One man cannot arrest a mentally derailed person. This Akan proverb should tell you how important numbers are. But if one bad nut can affect the others, it is discarded to save the rest. So even if Oliver was going to be taken out from the group, who is Okatakyie? Who is Captain Smart? Who is Benjamin? It means no matter who you are, you need to thread cautiously in order not to dent the image of FixTheCountry because if you do, you'll be shown the exit."
"We won't do anything to mar the peace the very people we are trying to help are enjoying. That is a big No and we will threat anyone who violates our principles as such" he told Onuaonline.com.
Below is the apology letter.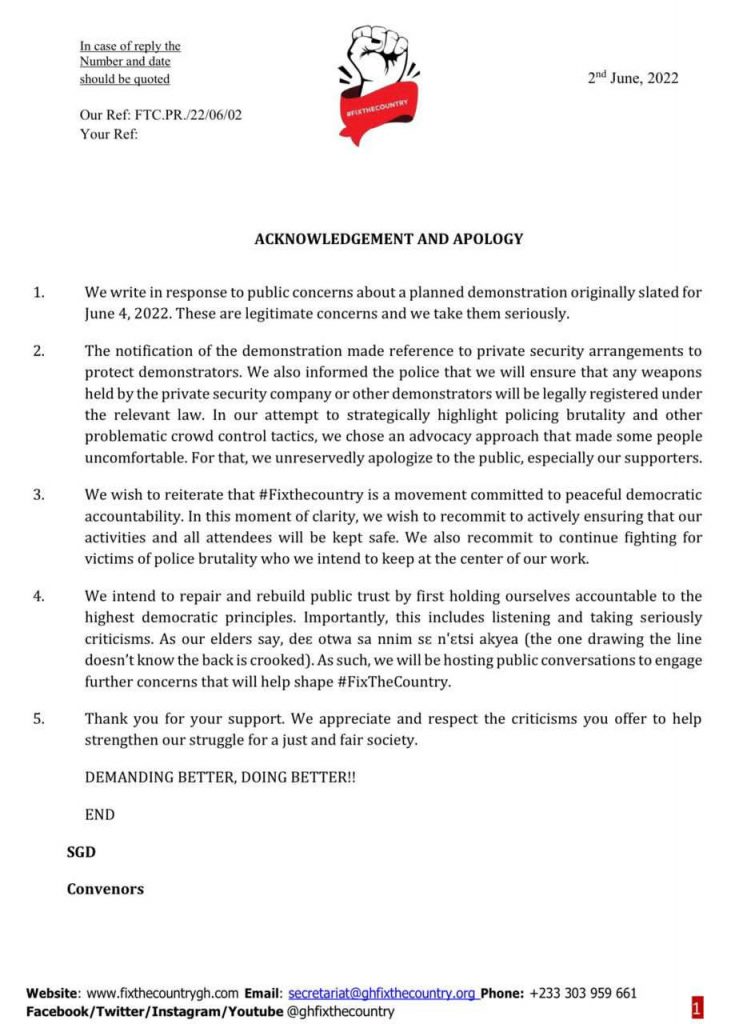 Source: Felix Anim-Appau|Onuaonline.com|Ghana