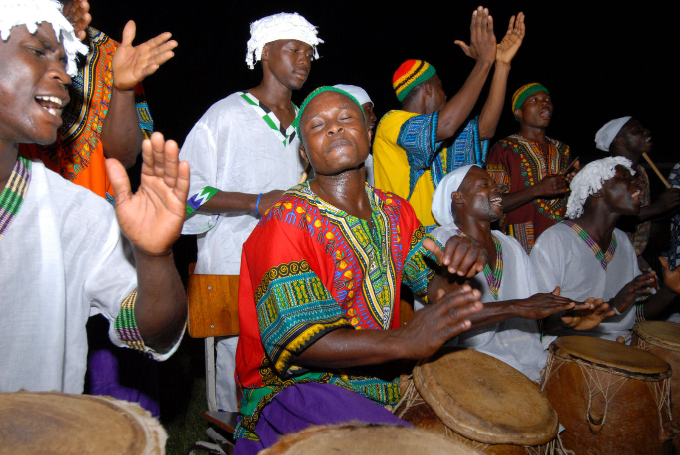 The Ga Traditional Council has announced Monday, May 15 to Thursday, June 15, 2023 as the period for the ban on noise-making for this year. 
The ban which is an annual traditional rite that precedes the celebration of the Homowo Festival referred to as 'Odadaa' by the chiefs and people of Ga Mashie, requires silence and tranquillity for more than a month after the ritual planting of the crops.
Announcing the don'ts by the public during the period of the ban, Public Relations Officer of the Ga Traditional Council, Nii Abbossey Asikogya said the exercise affects all form of activities that create noise.
READ ALSO: NSMQ Mistress frowns on traditional ways of teaching science related subjects in schools
The Council has however set a taskforce to liaise with the Regional Security Council and the Ghana Police Service to ensure strict compliance .
"The Ga traditional Council urges the general public to take notice and observe the rules regarding the ban on drumming and noise making to help maintain the peace, harmony and security within the Ga state. These shall include:
1. All worship centres should confine their activities to within their church premises.
2. Noise making including clapping of hands, the use of tambourine and other musical instruments should be avoided within this period.
3. The positioning of loud speakers outside the church premises and mosques is banned during this period.
READ ALSO: Kokonte is medicinal; it cures stomach ailments' – Traditional cooks share healing prowess of local dish
4. Roadside evangelism and the use of megaphone and other loudspeakers should also be totally avoided during this period.
5. Funeral rights and its related activities are also banned during this period to a week after the lifting of the official ban.
He added that, the lifting of the ban will be commemorated on June 15 at the forecourt of the Gbese Mantse Palace and the Ga Mantse Stool House.
By Felix Anim-Appau|Onuaonline.com