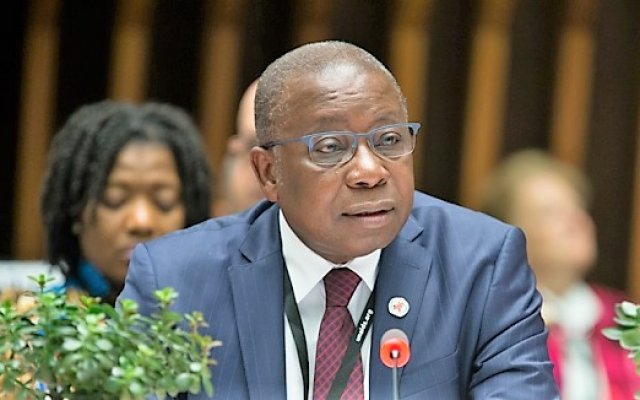 Ranking Member of Parliament's Health Committee, Kwabena Mintah Akandoh, has told the Health Minister, Kwaku Agyemang Manu to as a matter of urgency, halt a directive asking all health training institutions to reserve a 30% quota of their admission slots for the ministry.
Mr. Akandoh says the directive is novel and also an institutionalisation of corruption which will compromise the training of health professionals in the country.
Speaking on Onua FM's Midday news Thursday, August 11, 2022, the Juaboso lawmaker asked the minister to issue a statement rescinding the directive before he tells Ghanaians "he was not thinking straight".
"It has never happened anywhere in the world. There are two types of admission into any institution; either the school does it on their own or a centralised one like the SHS placement. But this one means after the 70%, we are giving the rest to our families.
"It is nonsensical. The minister should stop it. He shouldn't wait and come later to tell us he was not thinking straight. This is an institutionalization of corruption. This is not how a country is run. If they don't stop, they will hear from us in two days. We are fueling corruption. It must be stopped immediately," he fumed.
As part of the 2022/2023 admission interview guidelines, the Ministry of Health has directed all Health Training Institutions in the country to reserve a 30% approved admission quota for the ministry.
In a letter issued to the various institutions and signed for the minister by the Director at the ministry, Kwabena Boadu Oku-Afari, it says the directive is with reference to a selection meeting held at Jirapa between Monday, July 25 to Friday July 29, 2022, with the admission year in perspective.
Also, the institutions have been asked to send 34% of gross proceeds to the Ministry through an account at the Bank of Ghana.
It further directs the schools to conduct interviews for all qualified applicants between Wednesday, August 10 to Thursday, September 15, 2022.
By Felix Anim-Appau|Onuaonline.com