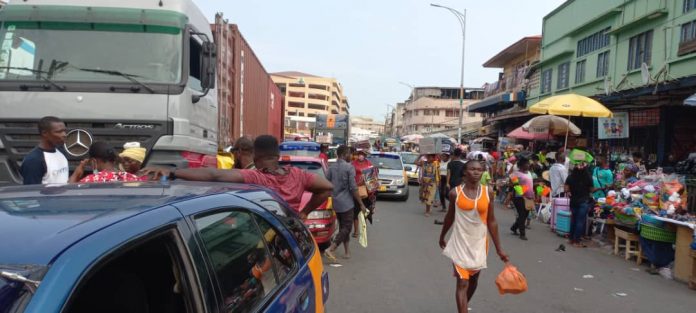 The 2020 NDC Parliamentary candidate for Bimbilla, Nantogma Attah, has bemoaned the high cost of food and other items on the occasion of the 2022 Eid.
He has stressed the need for government to expand its scope of consultation to address the current economic challenges that have bedridden many citizens.
The situation he said has affected this year's Eid, which will make many Muslims unable to celebrate.
"Government should eat a humble pie and consider bringing on board people with expertise as the economic situation we are facing now is beyond them despite their earlier assertions that they have the men"
According to him, the exorbitant prices of goods and commodities to mark the festival will affect many homes and families.
Speaking to Onua News' Christopher Amoako after the prayers, Mr Attah noted that, this year's Eid is not friendly due to high cost of animals and foodstuffs which has affected the celebration.
"Everything in Ghana is expensive and this has affected us as Muslims hence the reason most people are not happy because they can't afford to buy the things they need for the celebration"
Hundreds of Muslims converged at the Zongo park in Bimbilla to observe the Eid prayers.
Meanwhile, President Akufo-Addo has asked Ghanaians to make some sacrifices in trying to take Ghana out of the current economic challenges.
Speaking at the Independence Square in Accra yesterday, he noted he and his appointees have slashed their salaries by 30% and has reduced the allocation of fuel coupons by 50%.
Also, Ministries, Departments and Agencies have abated all forms of discretionary expenses to help bring government expenditure down.
He pleaded with the striking teacher unions to consider these sacrifices and return to the classroom whilst negotiations on their request for a 20% Cost of Living Allowance is continue.
Source: Onuaonline.com|Ghana