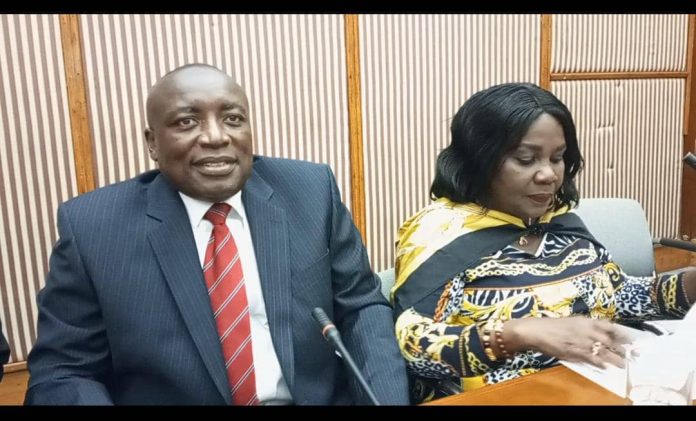 The former General Secretary of the ruling New Patriotic Party (NPP) Kwabena Agyei Agyapong has expressed fret over how people are allowed to develop at unauthorised places.
He is livid at the laidback attitude of the authorities to take actions to salvage the situation.
He has thus attributed the recent perineal floods in Accra to the fact that buildings are disseminated at buffer zones and waterlogged areas.
Wetlands are important in many ways and are relevant to almost every aspect of human life.
They serve as a buffer for floods as they absorb water and help reduce the impact of drought as they replenish groundwater.
Wetlands also helps to control floods and prevents water logging of crops yet Ghana seems to lose its buffer zones due to how fast developers are clogging up the city's wetlands.
However, the former Executive Director of Ghana Institute of Engineering (GhIE) speaking in an interview with Onua TV at the 16th edition of ACE Event Management Programme in Accra on Wednesday, June 8 frowned on how developers are fast erecting structures in the city without proper plans.
He indicated that Building Plans have taken the place of Building Permit resulting in perineal floods in Accra while authorities are sitting aloof.
"We need to have a planning scheme to help develop the country in protecting buffer zones and wetlands instead of allowing people to build houses around indiscriminately".
"This planning scheme will help identify and create commercial areas, residential areas, recreational areas and fire belt areas to help manage the country from floods and other tragedies," he reiterated.
The civil engineer has thus urged developers to desist from tiling up their entire compound and adopt the practice of tree planting in house to help reduce floods.
He has also urged the government to extricate the management of the engineering functions away from the assembly political administration.
Source: Catherine Emefa Amuzu|Onuaonline.com|Ghana