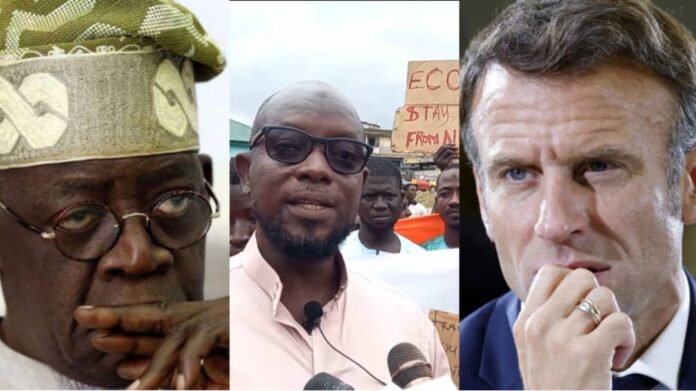 The Nigerien community in Kumasi has chastised ECOWAS for sanctioning Niger over the recent coup d'etat in their country.
They have questioned the ECOWAS authority on why it has allowed the Boko Haram hijadists to tormernt the lIves of citizens without devising any stringent measures to fight them.
In a protest to express their disapproval with the ECOWAS' actions since the coup, they said the rebels have caused several harm in many villages in the West African state without any counter effort by the bloc to stop them but are quick to activate standby military forces to attack the coup makers.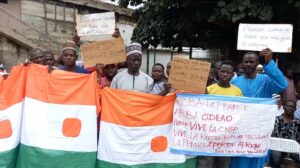 Speaking to OnuaOnline's Ibrahim Abubakar in Kumasi, the Ashanti regional capital, Spokesperson for the Nigerien community in the city, Abdul Rahim Haroun, said they trust the military leaders to stabilise the economy to bring things to normalcy without any interference by the ECOWAS.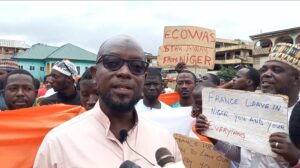 "ECOWAS is not being fair to us at all in the sense that if you look at what is happening, previously the jihadists people and the Boko Haram have been going to villages, killing people, snatching their animals, and all sort of things.
"Previous government didn't show any concern about that so this coup that has happened, the new military that is intervening, we are urging and we are giving him support to stabilise things so that everybody will have his share in the country," he said.
Mr. Haroun as part of his rants also issued a strong warning to the French government to stop interfering in the affairs of Niger since they haven't had any benefit from them since the colonisation era.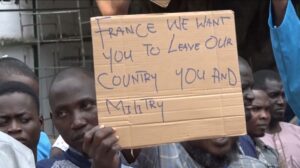 "We are also calling France to leave the country because he has been our colonial master since independence, we haven't gain any positive impact from them," he fumed.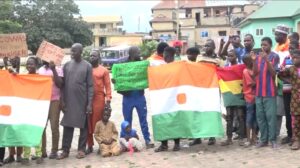 READ ALSO: [PHOTOS] Nigeria: Angry women protest naked at US Embassy over  2023 election
The Nigerien military made a coup to oust President Mohammed Bazoum, suspended the country's constitution and closed all borders. Since the incident, the ECOWAS, led by its Chairman, who is also President of Nigeria, Ahmed Bola Tinubu, sanctioned the military junta.
They gave them an ultimatum restore democracy by handing over power back to the president or face a standby military force to effect their demand. Many have spoken against the plot to revive democracy in the country with force. But, the ECOWAS says it won't budge.