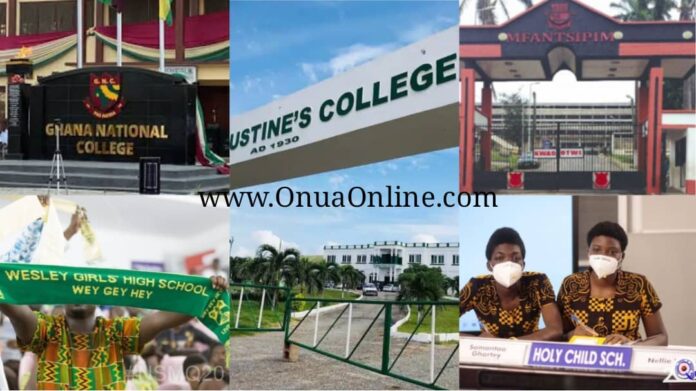 The Oguaamanhen Osabarimba Kwesi Atta II has lamented the rate at which schools in the Cape Coast metropolis have been inundated with students from other places at the expense of the indigenes. 
The Omanhen, speaking at the grand durbar of the 2023 Fetu Afahye on the theme "Celebrating our Educational Institutions for Enhancing the name of Oguaa", Osabarimba Kwesi Atta said it was time people from Cape Coast reaped from the schools in the city to also benefit from their hometown bearing the accolade as the citadel of education.
The Omanhen was worried Cape Coast children have become truants and roam about in town whilst other people benefit from the good schools in the city.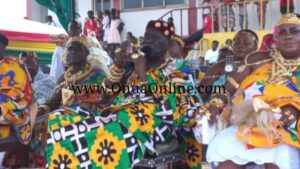 He advised parents to live up to their responsibility of bringing up their children in a way that will grant them a future of becoming assets to society rather than a liability.
"The schools in Oguaa are filled with only strangers. Our children are not seen there but only loiter on the streets. When tourists come here, they will be chasing them around. Let's come together to train our children well by drawing their attention to deeds that will not be helpful to them," he advised.
Osabarimba also blamed parents for relinquishing their responsibilities to make their children go astray.
"We the parents are also part of the problem because sometimes we refuse to pay our children's school fees and they get sacked when they get to school and they end roaming around in town," he complained.
The 2023 festival was graced by multitudes, including chiefs, queens, prople from the business and corporate world, together with members from the diplomatic corps, the clergy, students, security services and the general public.
READ ALSO: Oguaa: Brief historical background of Cape Coast's traditional name
Some of the senior high schools in Cape Coast include Adisadel College, Holy Child School, Mfantsipim School, Ghana National College, University Practice School, Aggrey Memorial School, Cape Coast Technical Institute, Wesley Girls' SHS and the University of Cape Coast, among other institutions.