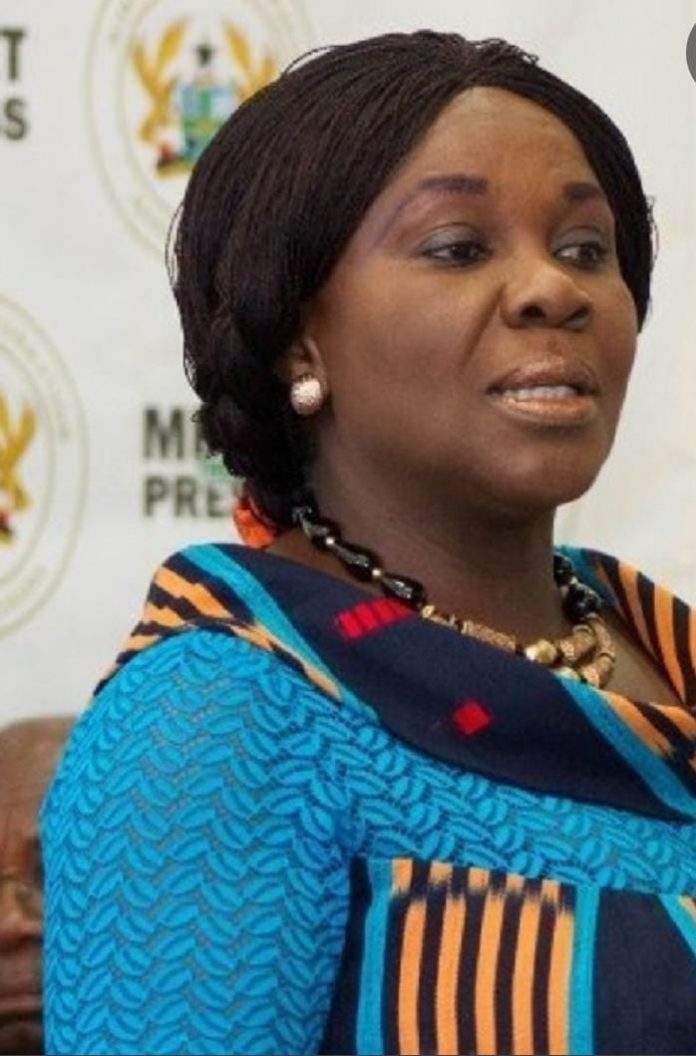 The Minister of Sanitation and Water Resources, Cecilia Abena Dapaah, has reiterated government's commitment to providing portable and safe water for Ghanaians.
She is optimistic that about 5.2 million extra people especially in the rural areas will benefit from the numerous water projects undertaken by the Ministry.
This, according to her, is geared towards the government's moves in ensuring availability and sustainable management of water and sanitation in achieving the United Nations Sustainable Development Goal six (6).
Water and Sanitation remains the very core of sustainable development, critical to the survival of people and the planet.
Though Ghana is presently not water stressed but stands the risk of facing water scarcity if levels of pollution of water sources and bodies are not stopped.
Deforestation and activities of galamsey in the country remain a major threat an hinders government's effort in providing clean and safe water for the people.
Water availability per capita has, however, been decreasing and this poses a grave danger of water scarcity in Ghana in the future.
However, Mrs. Dapaah speaking at the 16th edition of ACE Event Management Programme in Accra on Wednesday, June 8 underscored the stern measures government is putting in place to curtail activities of illegal mining to safeguard water bodies.
She emphasised that the Ministry has undertaken eight (8) major water projects and sewage drainage systems across the country to provide safe drinking water to about 5.2 million people by the end of 2024.
Areas which have benefitted from the projects according to her include Navrongo, Ashaiman, Sunyani, Damongo and other areas and indicated most of the projects are at the completing stage.
The Former Bantama lawmaker lauded ACE Event Management for organising several workshops and seminars on Water Africa and West Africa Building & Construction aimed at addressing the challenges faced in integrated urban water management.
She stressed that the seminars created the opportunity for persons in the civil engineering and housing projects space in West Africa to identify new materials and machinery for use in construction.
The Managing Director for ACE Event Management, Tracey Nolan-Shaw equally insisted ACE management will continue to introduce companies with expertise to help solve the housing deficit in Africa.
Source: Catherine Emefa Amuzu|Onuaonline.com|Ghana