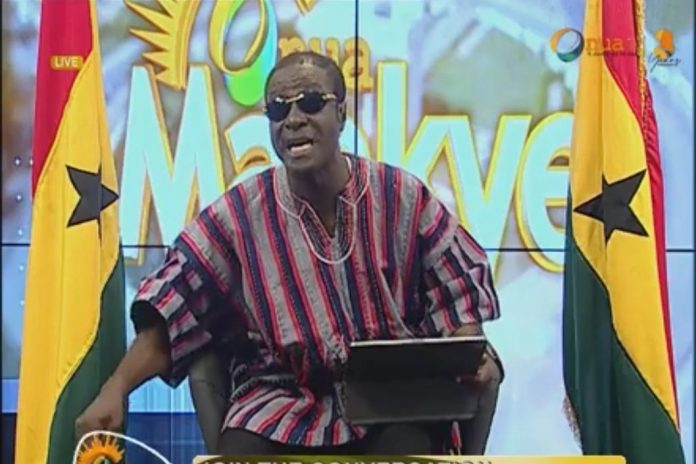 Former president Jerry John Rawlings succeeded in his presidential bid with the support of the likes of Paul Victor Obeng and Mary Grant who are members of the CPP.
Freddie Wosemawu Blay, a former Chairman of the New Patriotic Party also has his roots from the Convention People's Party (CPP).
These are comments from Captain Smart backing his claims of how pivotal the CPP is in Ghana's political landscape.
On the Thursday, September 15, 2022 edition of Maakye on Onua TV/FM, Captain Smart reiterated his call for the CPP to rise as the third force to battle the NPP and NDC in the country.
In a series of vilifications to purge the CPP of its dormancy in the political spectrum of Ghana, Captain Smart says what he started Wednesday with a continuation Thursday aims at nothing but to rekindle the sleeping consciousness of the great men in the party to be up and doing.
He still blamed the failure of the country by the NPP and NDC on the Nkrumaists for sitting aloof for history to be altered at the detriment of the founder of the party who is also the first president of Ghana.
Until they arise to fight for power, Captain Smart says he will never stop attacking them.
"The problems of Ghana is because of the CPP. It's not their fault because they [executives] are all NPP [members]. You allowedGhana's history to be changed. If the NPP would come to power, it's because of the CPP. Freddie Blay became a chairman of the NPP and gave them power.
"PV Obeng, Mary Grant and others are all CPP and they brought Rawlings to power. Ghanaians are crying for a third force but Nkrumah was destroyed and there was no sensible person to rise and defend," he indicated.
He called on the "Regional CPP executives must impeach their national executives. The CPP has suspended all the national executives and the NPP is now controlling the CPP. Dr. Abu Sakara, Dr. Agude, Prof. Agyeman Badu Akosa where are you?"
Watch in the link below:
By Felix Anim-Appau|Onuaonline.com