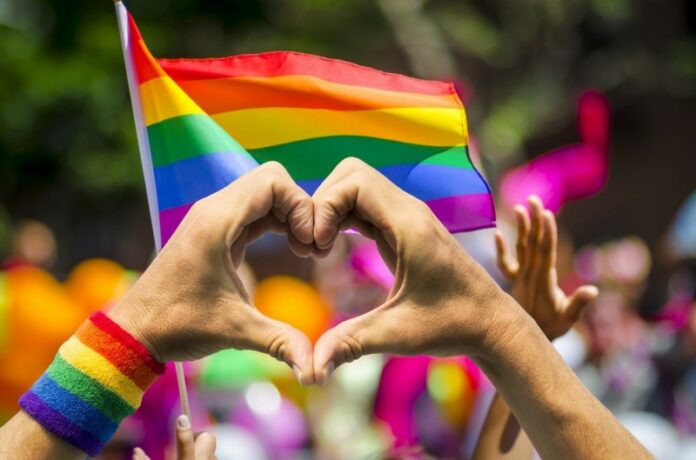 Osofo Kyiri Abosom, Founder and General Overseer of Life Assembly Worship Centre has waded into the LGBTQ+ brouhaha. 
Reverend Christian Kwabena Andrews did not mince words to say those who engage in lesbianism and gay are "mad."
According to the pastor, the purpose of sexual intercourse is to procreate and anything devoid of that is madness.
He explained that, two people having an affair that cannot bring forth an offspring therefore, is akin to two mentally derailed persons who indulge in sexual activity, lacking the wisdom to make babies out of it.
READ ALSO: Akufo-Addo's Free SHS a catastrophe, meaningless slogan – Gov't told
The third wave of discussion on the LGBTQ matter under the Akufo-Addo-led administration has stirred controversies just like the previous two due to comments coming from some duty bearers on whose shoulders the passage or otherwise of the bill that will bare the act in Ghana lie.
President Akufo-Addo for instance was not clear whether the nation is for the act or against it when US Vice President Kamala Harris visited and the issue popped up in their addresses to the state.
During Madam Harris' visit, President Akufo-Addo said among others that: "But in the meantime, Parliament is dealing with it and I have no doubt that the Parliament of Ghana will ensure as is done, first of all the sensitivity to human rights issues as well as to the feelings of our population and will come out with a responsible response.
"We will see what the final outcome will be and that is the stage in which I will also have the opportunity …," he said.
READ ALSO: Mahama promises to include private schools in Free SHS policy
But to Kyiri Abosom, LGBTQ+ is an abnormality that should be outrightly outlawed in Ghana.
"LGBTQ is like two mad persons who come together to make love. Nothing good comes out of it. They don't have the brain to think of making babies out of the intercourse so those who are in such situations are mad. If you're not mad you won't indulge in that thing."
He said those pushing the country to accept the LGBTQ+ have developed already and Ghana will fall short of God's glory if accepted.
"And those calling for it were born of a man and woman who had intercourse so why would they be saying we should allow two men and two women to stay together [as couple].
READ ALSO: 'True SoNA': Asiedu Nketia vilifies Akufo-Addo for providing Ghanaians with luxurious pit in place of Cathedral 
"They're already developed and the moment we accept that, we'll fall short of the glory of the Lord. LGBTQ+ is not anything good that should be entertained," he told Akua Sarpomaa.
By Felix Anim-Appau|Onuaonline.com