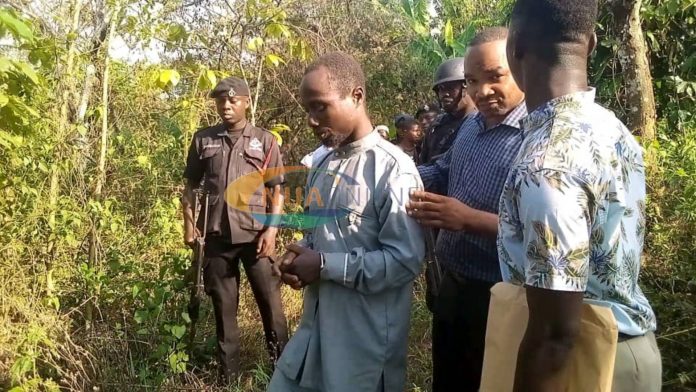 Kwame Adama popularly known as Bawumia who allegedly butchered his girlfriend Ama Kobre and afterward murdered an informant Abudullai Yakubu at Sehwi Agyaponkrom near Sehwi Juaboso in the Western North region has escorted the police to his crime scene.
Bawumia absconded after committing the heinous crime until his arrest some months later at Sehwi Edwinase in the Sehwi Wiawso municipality.
He was then processed to court and remanded into police custody to assist in investigation.
Today, Monday, March 13, 2023, the Western North regional police command together with the Juaboso Police investigation team escorted the suspect to the crime scene.
READ ALSO: Juaboso: 37-year-old Bawumia butchers girlfriend at Gyapongkrom
READ ALSO: WN/R: Bawumia butchers man to death barely two weeks after inflicting girlfriend with cutlass wounds
The team was accompanied by family of the late Abudullai Yakubu who was allegedly murdered by the suspect, Bawumia, and lover of the suspect, Ama Kobre whom he had butchered some days before killing the informant.
Meanwhile, after admitting to the crime at the scene, Bawumia explained that he killed Abdullai because of personal issues between them but not because the deceased was aiding the police to arrest him for butchering his girlfriend.
READ ALSO: 37-year-old Bawumia arrested 7 months after killing one, butchering another
Explaining his crime, Bawumia said he was a caretaker of a cocoa farm belonging to one Seidu at Agyapongkrom who relieved him of his role after the deceased had gossiped about him to the owner of the cocoa farm.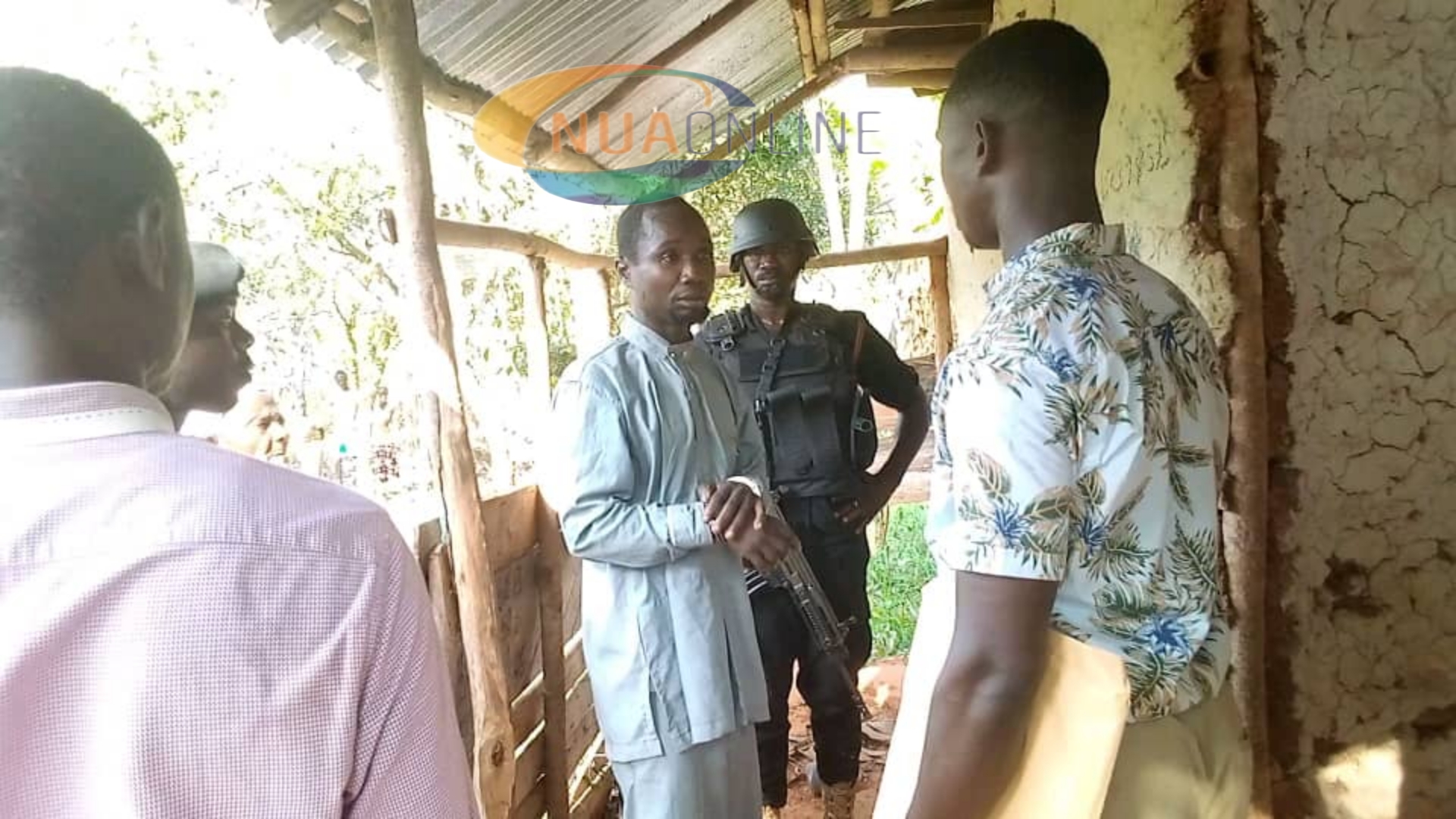 For that reason, Bawumia says he blocked the road leading to Abdullai's village, murdered and kept him in a cocoa farm.
He showed the police his hideouts during his escaping travail as well as the cutlass he used to commit the crime.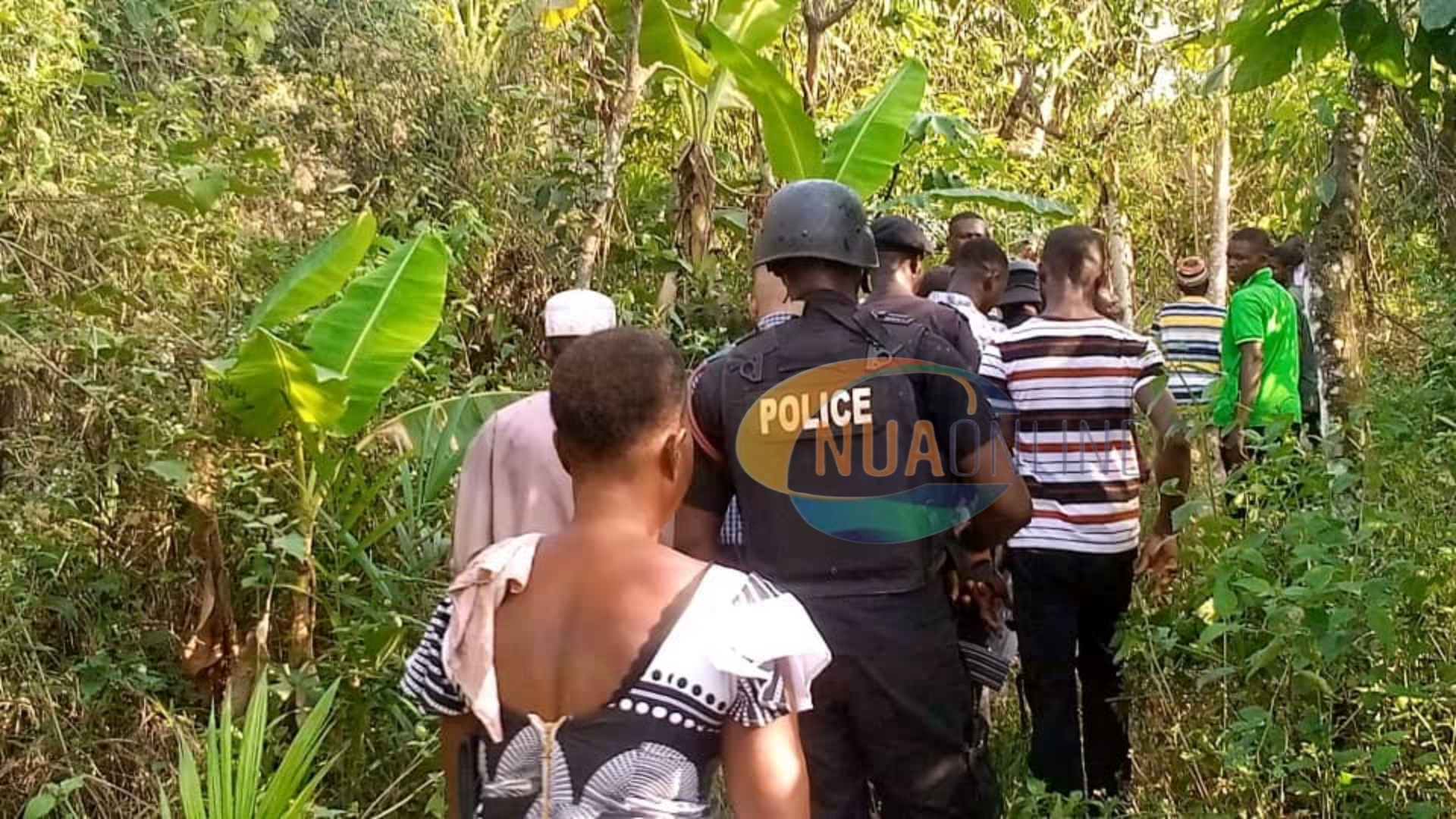 Source: Onuaonline.com|Ghana