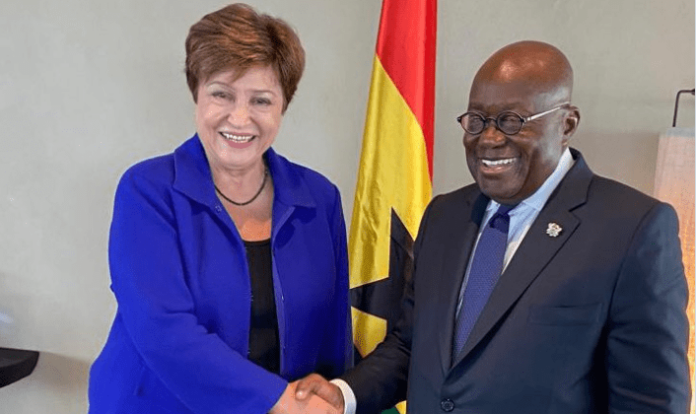 President Addo Dankwa Akufo-Addo has said seeking a bailout from the International Monetary Fund (IMF) was a painful thing for him to do since the move was not part of his agenda to transform the economy.
He says so especially after his government inherited a similar programme from his predecessor and exited successfully.
Addressing the nation Sunday, May 28, 2023, he said the successful exit of the programme was as a result of an extra effort put up by his government.
READ ALSO: Captain Smart lists four state organisations to lay off workers as part of IMF's directives for Ghana
"It was a painful decision for me to take, because going to the IMF was not part of the economic transformation agenda I had been pursuing, especially as my government had gone the extra mile to bring to a successful end the IMF programme we inherited from the previous government," he said.
The President, meanwhile, added that the facility obtained by the state will not end the problems confronting the state.
"Access to the IMF facility will not spell the immediate end of the difficulties we are in presently. But the fact that we've been able to negotiate such a deal sends a positive message to our creditors and investors," he stated.
Mr. Akufo-Addo was hopeful the bailout will "lead to the restoration of confidence and the reopening of avenues that have been closed to us this past year and a half."
READ ALSO: We'll be back on the capital market to borrow more – Akufo-Addo on securing IMF bailout