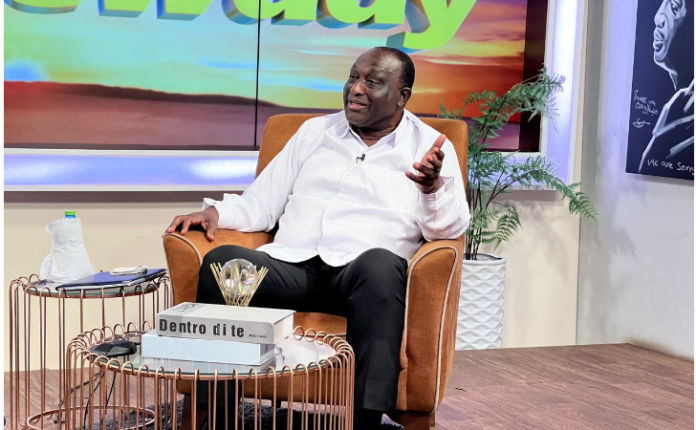 Alan John Kwadwo Kyerematen resigned from the New Patriotic Party (NPP) to form the Movement for Change to contest as independent candidate for the 2024 presidential election, and the move, according to Dr. Kwasi Amakye Boateng, ends the former Trade and Industry minister's political ambition.
According to the Political Science lecturer at the Kwame Nkrumah University of Science and Technology (KNUST), if Mr. Kyerematen had chosen to stay in the NPP, that presidential ambition would have still been over.
He said that has been the precedent since 1951 where every individual that opts out of a political to form a movement suffers same fate.
"His reaction surprises me, simply because to the best of my understanding, his ambition to becoming the president is over and that even if he had stayed in the party, to my best of understanding he wasn't going to become a president of Ghana.
"Now that he has also come out desiring to also go solo, he is not going to become a president of this country. Our politics has demonstrated over the years from 1951 to date that such action does not bear the fruits that those individuals want and desire," he said on TV3's New Day with Roland Walker Wednesday, September 27, 2023.
Dr. Amakye Boateng, has, however, described the NPP's special delegates' conference as undemocratic considering the circumstances that characterised it.
The special delegates' conference that trimmed the NPP presidential aspirants from 10 to five was the basis of Alan Kyerematen's resignation from the party after pulling out of the flag bearer race.
He said his agents were intimidated and harassed during the process, an act he expected the party leadership to act on but failed.
"If you examine the processes that brought out these five people following the super delegates' [conference] I'll not call that a democratic process. The playing field was not even. I cite one major case to support my position; the decentralized nature of the processes made it easier for coercion to be applied and my argument…key members, and these were elites in the party, people who were not support to be prone to pressure, coercion but they felt so pressured that after voting, they had to take a picture of how they voted and then they came out openly to show it," Dr. Amakye Boateng stated.
READ ALSO: Ken Agyapong must forget about his presidential ambition, he doesn't qualify to be president – Dr. Amakye Boateng