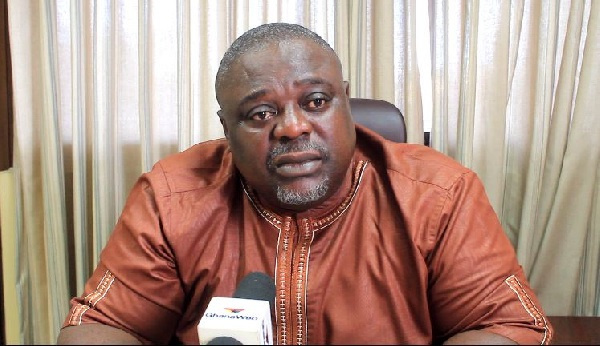 The Founder and President of the Atta Mills Institute, Samuel Koku Anyidoho, is demanding an immediate investigation into the collection of funds for the construction of the Atta Mills Presidential Library in Cape Coast.
Mr. Anyidoho says the Committee, which he was a member, solicited for funds from the telecommunication companies in Ghana with the aim of building the library to honour the late president but was closed moment after it was opened.
The Founder made the call in an interview with Onua News as Ghana prepares to celebrate the 11th Anniversary of the demise of the late President, John Evans Atta Mills.
The 11th anniversary of the late President Mills is scheduled for Monday, July 24, 2023.
He died on July 24, 2012 at the 37 Military Hospital in Accra at around 2:15pm.
READ ALSO: Except Atta Mills, NPP-NDC are bad boys; Kpebu reminds Akufo-Addo of his 18 promises yet to be fulfilled
"Monies were taken from the telecommunication companies in Ghana for the construction of the library. You used his death to solicit for funds but now the library has become an eyesaw," he lamented.
Mr. Anyidoho said "the committee, Chaired by Mr. Totobi Quakyi, should be blamed and not the then President."
"The library is in prime area of Cape Coast, opposite the Cape Coast Castle. You used the late President's name to solicit for funds. Millions of dollars, around $4million, you have not accounted for it and you want me, Koku Anyidoho to keep quiet?" he quizzed.
Mr. Anyidoho assured that he is ever ready to appear before any committee set up by the state to probe the collection and construction of the presidential library.
"I am ready to appear before any investigation body that will be set up by the state to answer questions," he added.
READ ALSO: We shall speak to the flesh expose the dry bones – Anyidoho jabs dead goat, lame horse Mahama
He explained that "I want Ghanaians to ask how much was collected from the telecom companies and why they could not pay the contractor of the library."
Asked how much was realised from the collection, Mr. Anyidoho said "the specific figure is what I don't know. It was fully funded by the telecoms and about $4million realised but I don't know how much was used for putting up the library."
Mr. Anyidoho explained further that "we can find out through a committee to probe the committee because the telecoms are alive. The Committee members are also alive. They know how much they gave to the committee. They know the source of which they sent the monies to. We can trace the accounts."
"It is immoral. It is improper. It is unacceptable and any help that is needed from us as an institute or from me as Koku Anyidoho, we will be there to provide," he concluded.
READ ALSO: Ofori-Atta is more powerful than the entire government machinery – Oduro Takyi
By Kweku Antwi-Otoo|Onua News|Onuaonline.com