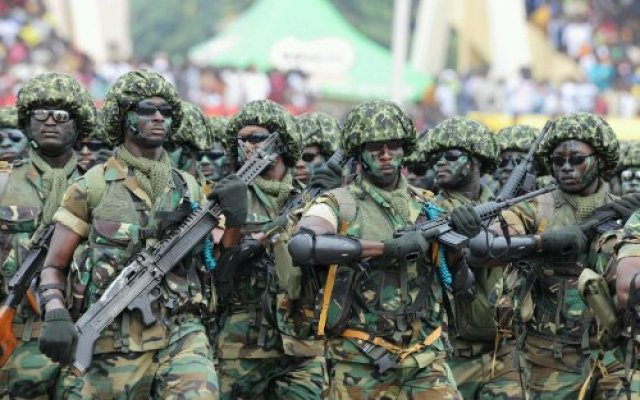 After years of strife between residents of Krobo and the Ghana Police Service over power tariff with the Electricity Company of Ghana (ECG), 50 military personnel have been deployed to aid the installation of prepaid metres in the area.
The installation of prepaid metres come after the impasse between the two factions escalated into devastating attacks on the ECG office in Somanya, leading to a deadly clash with the police, where some residents were killed and others maimed by the police in the process.
The residents vowed to resist the installation of prepaid metres while according to management of ECG, the residents called on the power distribution company to write off debts owed by customers in Krobo land from 2018 to 2021. But the residents say they are ready to pay their debts but should be given more time.
READ ALSO: 'ECG are thieves, set a committee to investigate them' – Krobo chief to gov't
Meanwhile, Chief of Okwenya, a community in the Lower Manya Krobo municipality, Nene Sakinor Olepeme says the presence of the military personnel wielding guns to install the prepaid metres is terrorising the residents.
He says the times of terrorism threats in the sub-region even makes it more dangerous since the military are supposed to provide security rather than threatening residents.
"…They brought the soldiers a week after to come and fix the metres. They claim our debt from 2017 have been absolved by government but nothing shows that has been done.
"They didn't embark on any education with us. They take their decision with national security and that's it. The people have fled their homes because the soldiers are wielding guns. We expect the military to protect the people not to threaten them, [especially] in these times of terrorism threats. They've put fear in the people and that's why the whole place seem quiet and peaceful," he told Onua TV's Akua Sarpomaa on Maakye Thursday, June 16, 2022.
Listen to Nene's voice in the video below:
By: Felix Anim-Appau|Onuaonline.com|Ghana