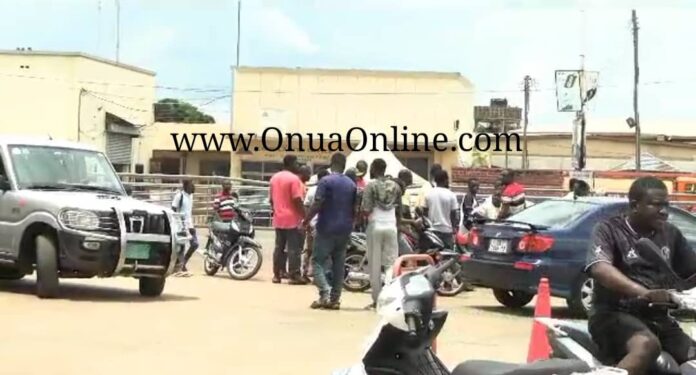 All 13 suspects arrested in connection with a disturbance between the police and residents of Tamale at the Tamale District Court have been granted bail.
The suspects were released in the late hours of Tuesday, August 29, 2023, after a crunch meeting between the traditional authorities, Regional Security and the police administration.
A team of officers from the national Police headquarters were dispatched to Tamale by the Inspector General of Police in respect of the incident.
6 persons sustained various degrees of gunshot wounds following  a confrontation between the police and the youth at the Tamale District court.
The youth besieged the premises of the court to demand the prosecution of one Karim Osman an alleged drug lord which led to the arrest of the 13, seizing several motorbikes.
Meanwhile, the Judicial Service Staff Association of Ghana (JUSAG) earlier reject a call by the Tamale chiefs to release the youth who were arrested.
READ ALSO: JUSAG rejects call by Tamale chiefs to release 13 youth arrested for attacking court