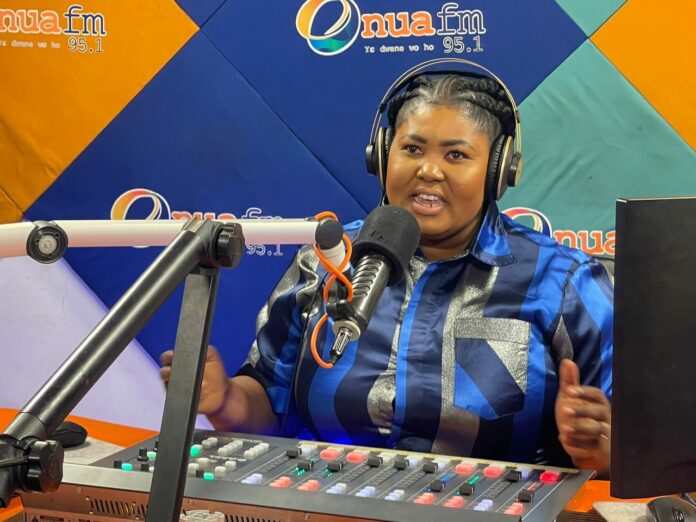 Diplomatic consultant, Farouk Al-Wahab, has indicated that he is confident Onua FM/TV's new current affairs show, 'Pae Mu Ka', which airs between 2:30pm to 4pm every weekday will diagnose the problems of the nation with discussions pivoted on facts and figures rather than assumptions and emotions.
Mr. Al-Wahab says he knows the capacity of the host, Yaa Titi Okrah, based on her track record, and he is confident she will serve Ghanaians with diligence in her new role.
Making his initial contribution and goodwill message on the show's premiere Monday, August 14, 2023, Mr. Al-Wahab noted many programmes began well with balanced discussions but ended up skewing towards one side. However, he is confident 'Pae Mu Ka' will set the pace with its host.
READ ALSO: Appiahene & Tijani appointment to EC: Alex Segbefia worried over muteness of those who matter
"Let your discussions be very balanced because usually when you begin, it cruises very nice but over the period it should not be a programme where at the introduction of your topic, everyone knows where you're going.
So, with the content delivery, I am looking at the neutrality, it should be based on facts and figures not assumptions or emotions.
"It must be educative enough but not only bother on social illustrations. I know your capacity so if you factor these things in your production, I know sometimes you are very wild and vibrant which is also part of the game but that notwithstanding, let the work be blessed by God, expand your audience share but for you to succeed you must be more efficient rather than being merely effective," he maintained.
READ ALSO: 500-bed capacity Mother and Baby Unit to be completed by May 2024