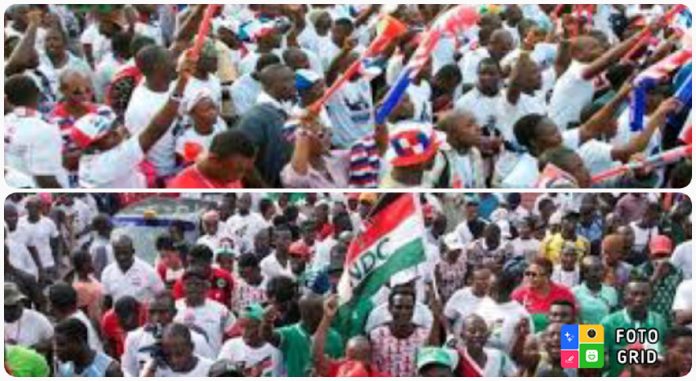 Political analyst, Prof. John Kwabena Bobie-Boahin, has bemoaned how Ghana's politics has been characterized with monetisation.
He says the development has impeded many competent people from contesting for positions.
Only the "highest bidders" according to the analyst are able to buy themselves to power, relegating many poor but qualified persons at the back door.
He was commenting on the sharing of money and properties to delegates at the just ended regional executives elections of the ruling New Patriotic Party (NPP) over the weekend.
"Many competent people would have loved to contest but the monetisation of politics make them withdraw. When they hear one has paid GHc10.00, the other pays GHc11.00," he told Yaa Titi Okrah on "Maakye", Onua TV/FM's morning show on Monday, May 30, 2022.
The Associate Professor at the Department of Industrial Art at the Kwame Nkrumah University of Science and Technology (KNUST), expressed worry, over the negative impact the eradication of sacrificial services from the Ghanaian society will cause in the future.
He averred that "unlike the olden days, people who offered a helping hand demand a prize. There is a culture that has come up to erase that spirit of sacrificial services. It's a bad cultural practice that has a negative implication on the state in future."
To curb the menace, he charged the leadership of the various political parties to educate their faithful on the need to serve selflessly without inducement.
"The party leadership should ensure the rank and house of the party are educated. The history, the purpose, aim of the party must be made clear to them to make the members know what they stand for. It's supposed to be sacrificial not a money making venture," he advised.
The just ended Annual Delegates Conference of the NPP to elect its regional executives was inundated with donation of cash and items like cloth, television sets among others to delegates.
Even though calls have been made for the expansion of the delegates to abate the practice, politicians are still bribing their way through.
Meanwhile, Prof. Bobie-Boahin believes winning an election entails more than dashing out goodies. He noted the personality and relatability of the contestant is highly paramount in determining the outcome of an election.
"With what happened in the just ended polls in Kumasi, it's not just the money sharing but rather your personality. We all know what Sir John [the late Kwadwo Owusu Afriyie] said about delegates when he and Kwabena Agyapong contested the General Secretary position of the NPP. So it's not just the money"
Source: Felix Anim-Appau|Onuaonline.com|Ghana